Creating a healthy workplace culture is critical for employee retention — after all, a toxic culture can cost an organisation some of its best talents. As leaders, taking key steps to maintain good working relationships among employees and those between managers and subordinates is imperative for productivity. Making the workplace conducive to all is the first step towards that direction.
With today's increasing adoption of remote working environments, however, the workplace no longer constitutes the physical office. This means taking more significant efforts to strengthen connections among remote teams is necessary to create a healthy company culture.
Some core aspects that underpin a great work culture for many years remain vital in the current climate — only the strategies to address them have revolutionised. Here's a snapshot.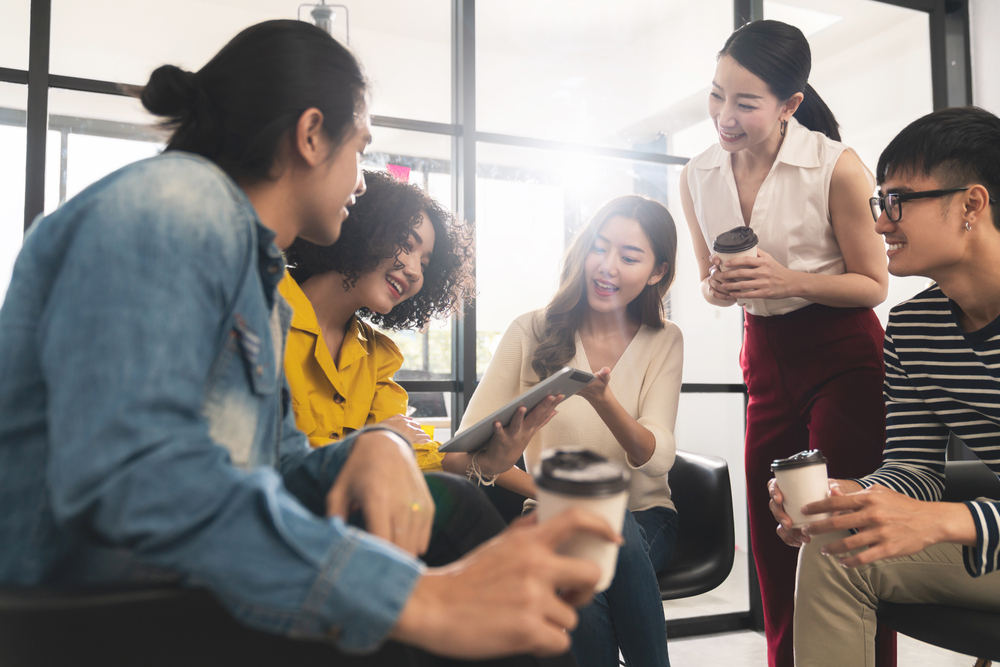 1. Consistent communication
With a hybrid work setting, employees are stationed not only in the office but also at different locations, including the home, a coworking space, or a nearby cafe. The flexibility to work where one finds productive is undoubtedly a perk, but ensuring they stay connected to the company as a whole is critical to maintaining strong bonds even while away from the office.
This requires consistent and seamless communication during working hours — an intuitive instant messaging application enables that. Options like Slack and Chanty are useful for collaborating with different teams on various projects, sharing information, providing updates, and even casual chit chat with supervisors and teammates. Take this a notch further by introducing regular huddle meetings within teams where employees can share their insights on projects and challenges they may be facing. These messaging platforms are fitted with features such as group calls and screen sharing to make meetings more efficient and productive.
 2. Employee physical & mental wellness
Another tip to foster a good work culture is by encouraging wellness among employees, both mentally and physically. After all, healthy employees ensure a productive workforce — working in the second most overworked city means more needs to be done on the ground to prevent work from taking a toll on employees.
Introducing flexible hours is one way to provide employees with the freedom to organise their work so they have ample time for breaks when they need them. Time-off allows one to get some extra rest too.
Don't worry if there isn't much space in your office or when the budget is small — a mini lounge area at the corner with comfortable bean bags or a pantry stocked up with healthy foods like fruits will go a long way in making employees feel at home.
Plus, such recreational spots make great collaborative spaces too and promote communication among teams, making heading back to the office more productive than before.
When it comes to physical wellness, organisations can do more than just stocking up the pantry with healthy snacks. Organising weekly exercise sessions or signing them up for fitness packages such as those of Class Pass might just be what you need to motivate your employees to keep fit and stay at the top of their health. In other aspects, such activities are great for team building.
 3. Team building
The best way to foster stronger bonds among employees is through team building activities. Time away from work, such activities allow employees to mingle and have some fun, and get to know one another outside of the work environment. Such activities can span across anything, from latte art workshops to rock climbing sessions, and as aforementioned, a good sweat session at a nearby gym.
However, with the increasingly remote nature of work, organisations can also consider virtual team building activities as an alternative. Play games over telecommuting platforms like Microsoft Teams and Zoom or organise a movie session. How about a mini karaoke competition too?
Before conceptualising your plans, listen to what your employees have to say. You can gather insights from employees by organising one-on-ones with them to learn about their preferences or run surveys on a regular basis to ascertain their interests at different phases. If the strategies you employ are not well-received by them, it will impact the way they view the company and its efforts to engage them. Over time, this may lead to them feeling disconnected and apathetic towards the organisation's goals.
So take the time to gather feedback, understand their needs and preferences, and come up with effective solutions!