(UPDATE) We take a look at the latest from Budget 2023, with Deputy Prime Minister (DPM) Lawrence Wong, also Singapore's Finance Minister, making his second-ever budget speech in Parliament. Crucially, he spoke about helping Singaporeans seize new opportunities in the post-Covid economy.
Here are the major announcements that matter to Singapore's workers and jobseekers.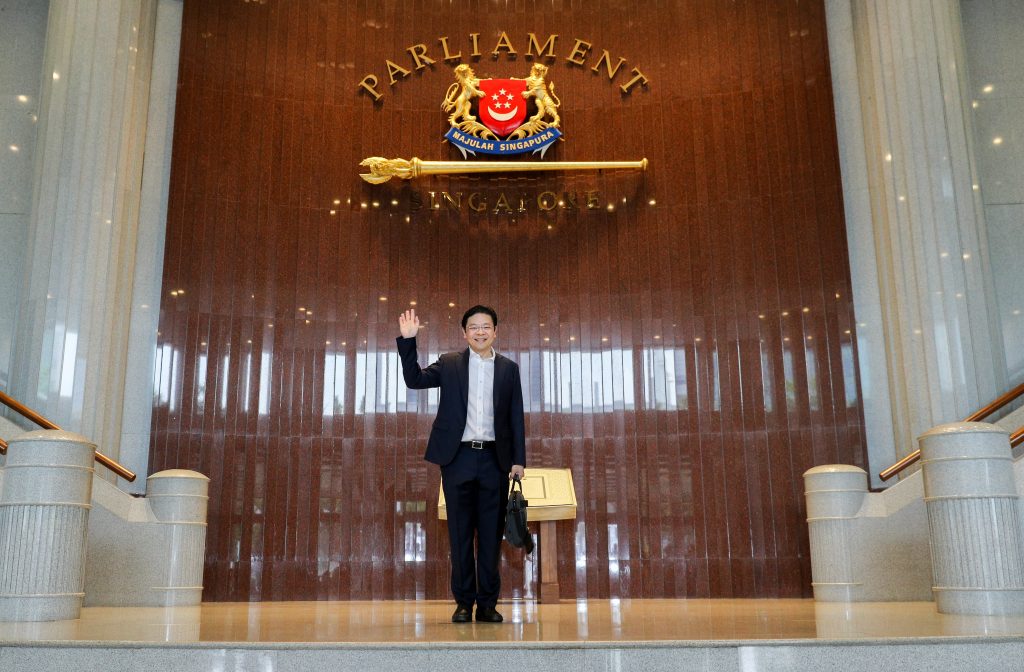 DPM Wong began his budget speech by reflecting on the current state of Singapore's economy, and our journey in the aftermath of Covid-19
Singapore's economy grew by 3.6% in 2022
Resident unemployment fell to 2.8% in December, which is below pre-pandemic levels
While global inflation was around 9%, Singapore's was 4.1%
Asia is expected to continue growing economically, with expectations of positive but slower economic growth from 0.5-2.5% in 2023 for Singapore
The Enterprise Financing Scheme and Energy Efficient Grant for Singapore-based businesses will be extended till March 2024
DPM Wong revealed that local businesses would be able to benefit from the above to deal with a tighter economy and higher energy prices.
The Enterprise Efficiency Grant will help businesses in food services, food manufacturing, and retail sectors invest in energy efficiencies.
Enterprise Financing Scheme includes:
70% government risk-share for trade loans
Enhanced maximum quantum for trade and working capital loans
Project loans to support domestic construction projects
"I hope this will encourage financial institutions to continue extending credit to viable enterprises", DPM Wong said.
Helping workers to earn more to make up for inflation, which may not go away
"This Budget is about building our capabilities and seizing new opportunities in a new era of global development", said DPM Wong.
"The best strategy to deal with inflation is to be more productive and competitive so that workers can earn more, and the increase in earnings can make up for higher prices."
He also shared on broader geopolitical trends, with China and the United States jockeying for leadership. This environment will lead to countries moving away from off-shoring to near-shoring to ensure the stability of supply chains crucial for themselves.
As such, he revealed how the Government is pursuing strategies in these areas:
To uplift the wages of lower-income workers and continue real income growth for middle-income workers
To continue to reskill and upskill Singaporean workers
To build up our collective resilience so Singapore can bounce back from external shocks and setbacks
$4bn added to National Productivity Fund, for companies to invest in productivity, training and further education; and a new scheme to enhance tax deductions of up to 400% for key innovation activities announced
DPM Wong announced the above to anchor more quality investments in Singapore, support companies to add new capabilities, add greater value to our domestic markets, and upskill local workers.
The tax deductions under the new Enterprise Innovation Scheme will apply to these five key activities:
Research and development conducted in Singapore
Registration of intellectual property, including patents, trademarks and designs
Acquisition and licencing of intellectual property rights
Innovation carried out with polytechnics and Institutes of Technical Education (ITE)
Training via courses approved by SkillsFuture Singapore and aligned to the Skills Framework
In addition, $150m will be set aside via an SME co-investment fund, which will be used to invest in promising SMEs.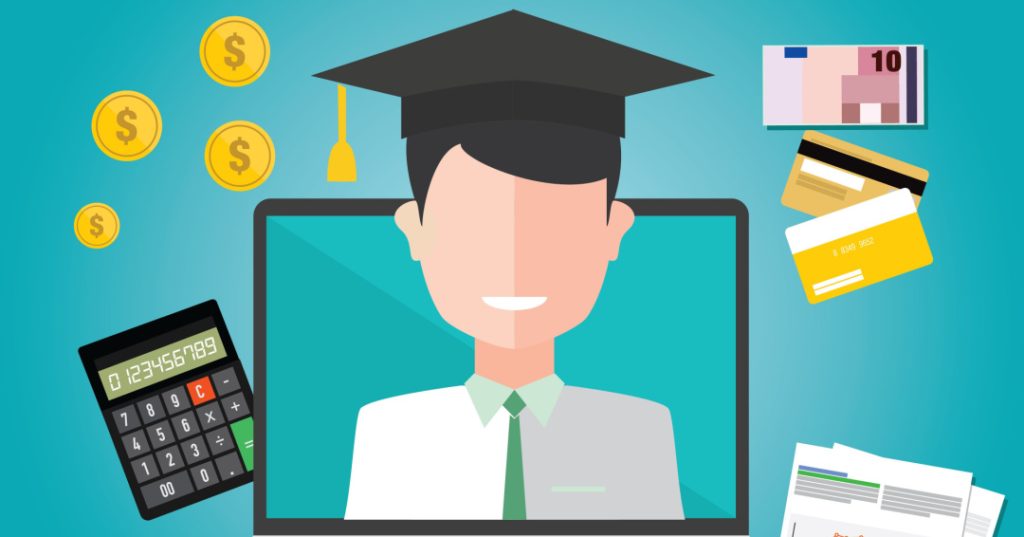 Training must translate to good employment and earning prospects
DPM Wong acknowledged that current reskilling and upskilling programmes could vary in quality. He introduced new initiatives to develop "Jobs-Skills Integrators".
"Some lead to recognised qualifications, but others may not be so relevant to industry needs", he explained.
"But employers may be unfamiliar with the training landscape and struggle to fill vacancies. As such, there is a need to develop labour market intermediaries who can optimise training and job placements."
These intermediaries, which DPM Wong called "Job-Skills Integrators", will work with industry, training and employment facilitation partners in order to:
Engage industries to understand their manpower and skill gaps
Work with training providers to update existing training programmes or develop new ones to close skill gaps
Work closely with employment agencies, get buy-in from industry partners and unions, and help them identify Singaporean workers with the right aptitude
This initiative will be trialled in the precision engineering, retail and wholesale trade sectors, where there are more mature workers and SMEs.
Looking for career guidance? If you are exploring career changes and need professional advice, register for a complimentary session with WSG's Career Coaching today.
More employment support for seniors who wish to carry on working, and also for those who want part-time work or flexible work arrangements
DPM Wong shared that the Senior Employment Credit will be extended to 2025. The scheme allows employers who hire Singapore senior workers aged 55 and above and earning up to $4,000 a month, to receive wage offsets.
The Part-time Re-employment Grant will also be extended to 2025 to encourage employers to offer part-time re-employment, other flexible work arrangements, and structured career planning for senior workers.
The Progressive Wage Model fund gets a $2.4bn top-up for lower-wage workers
Lower-wage workers will continue to get career progression and wage support through the Progressive Wage Model (PWM), which was extended in 2022 to more sectors and jobs.
The Government will also enhance the PWM's co-funding support or wage increases in the qualifying year of 2023 and top up the PWM's fund by $2.4bn.
This means that in 2023, the Government will continue to co-fund up to 75% of pay increases for workers earning a gross wage of up to $2,500 a month, which will taper down over time until 2026. A lower co-funding ratio will apply for those earning above $2,500 and up to $3,000.
Read More: Understanding Singapore's Progressive Wage Model: A Guide for Lower Wage Workers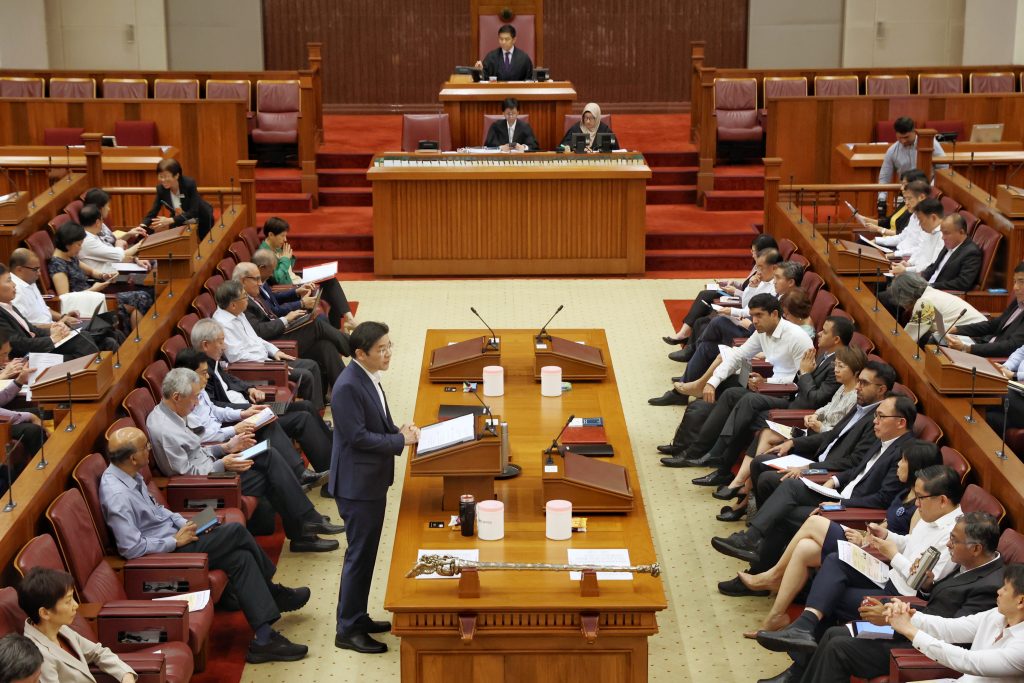 Helping parents manage their work and family commitments; flexi-work arrangements to stay
DPM Wong announced the following:
Government-paid paternity leave will double to four weeks for eligible fathers of Singaporean children born in 2024 and later. For a start, the additional two weeks will be voluntary, so employers who are ready to give the extra leave will receive a reimbursement from the Government. But the Government will review this over time and plans to make this mandatory in time.
Unpaid infant care leave for each parent in their child's first two years will be doubled to 12 days per year. All parents of Singaporean children will be eligible for this extra time off if they have worked with their employer for at least three months. This will apply from Jan 1, 2024, to eligible working parents with Singaporean children under two.
It was also announced that the push for flexible work arrangements for Singapore workers where possible would continue.
DPM Wong said: "We have been encouraging employers to adopt the voluntary Tripartite Standard on Flexi-Work Arrangements and to make these arrangements more pervasive.
"We will implement these Tripartite Guidelines by next year, which means that employers will be required to consider staff requests for such flexi-work arrangements fairly and properly.
He added: "I hope the message is clear that we want paternal involvement to be the norm in our society, and we will stand by all our fathers who want to play a bigger role in raising our children."

CPF changes for platform workers and older workers; CPF monthly salary ceiling to increase to $8,000
Platform workers will have their retirement protections strengthened, with those younger than 30 required to make increased Central Provident Fund (CPF) contributions when changes are implemented.
These changes include aligning the CPF contribution rates of platform workers and companies with those of employees and employers over the next five years.
In the short term, this will affect the take-home pay for platform workers. To cushion this, the Government will provide CPF transition support to lower-income platform workers who see their contribution rates increase for the first four years after implementation.
For senior workers aged 55 to 70, the Government will continue to increase CPF contribution rates in 2024. Employers will be provided with the CPF Transition Offset to deal with business costs arising from this increase. The minimum monthly CPF payout for seniors on the Retirement Sum Scheme will also be raised to $350 a month.
The CPF monthly salary ceiling will also be raised in stages to $8,000 by 2026 to keep pace with rising salaries.
Currently, the CPF monthly salary ceiling caps the amount of wages that will attract CPF contributions, which is currently set at $6,000.
The change will take place progressively over four steps to allow employers and workers to adjust.
From Sep 1, 2023, the monthly salary ceiling will increase to $6,300
From Jan 1, 2024, it will rise to $6,800
By Jan 1, 2025, the ceiling will hit $7,400
by Jan 1, 2026, it will reach $8,000
The Manpower Minister, Dr Tan See Leng, will make further announcements at the upcoming Committee of Supply (COS) in Parliament.
Look out for new stories and updates on the COS relevant to Singapore workers and jobseekers on Workipedia by MyCareersFuture!