Think you have what it takes to develop new technology using electrical engineering and computer science skills? Getting qualified as a computer engineer means you spend your days tackling this challenging task while integrating the latest computer hardware and software to achieve business goals.
Working alongside other tech professionals such as software developers, computer engineers are in high demand wherever businesses rely on computers to meet their needs. Here, we highlight the skills you need to develop, test and implement new technologies that enhance your company's products and processes.
Have a job but want to level up? Explore career events and resources designed to help you develop your skills and expand your knowledge with Career GRIT. Check it out now!
1. Programming knowledge
Computer engineers require a wealth of programming knowledge to succeed in the industry. While the languages you use will depend on your specific role, understanding how these enable certain developmental goals is crucial to success. For example, Python is one of the best task automation and data analysis languages.
To become a great computer engineer, you can't just master one programming language. Instead, taking the time to understand numerous languages fully makes you a wonderfully adaptable industry professional. Plus, computer engineers must constantly research emerging programming languages that could enhance their project's execution.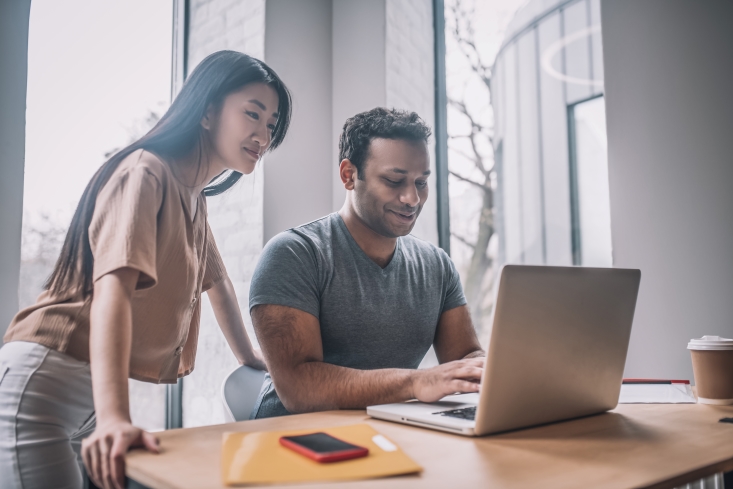 2. Software development
Although the role of a computer engineer can differ significantly from a software developer, having a clear understanding of the process helps you stand out from other professionals in the space. This knowledge will foster strong collaboration with your colleagues while giving you the skillset to make suggestions and solve technical problems.
By learning the fundamental frameworks and how these relate to software development, you can become a vital resource in your company's organisational hierarchy. This experience can vastly improve communication and teamwork, resulting in a better product overall. To become a world-class computer engineer, consider adding software development to your skillset.
Considering a career switch? Find your next job on MyCareersFuture. We have over 100,000 job opportunities daily for you.
3. Creativity
Computer engineering is a highly technical profession, yet adopting a creative mindset helps you deliver incredible results for the business. As you work alongside others to plan and develop the overarching structures for new applications, bringing imaginative qualities ensures you come up with compelling ways to solve challenging problems.
There's no single way to develop countless hardware and software products, so using your creativity to conceive effective processes is an indispensable talent. Meanwhile, adapting existing frameworks and systems for a specific need could see your project completed faster and more reliably. Fortunately, there's plenty of space for imagination in computer engineering.
4. Research skills
The best computer engineers don't rush into a potential solution. They spend considerable time and effort researching the problem to ensure they fully understand the causes and ramifications. Once they have detailed insight into the issue, they can plan and implement a comprehensive solution that overcomes the issue for good.
So, what equates to excellent research in computer engineering? A scientific approach where you develop a hypothesis and a method before analysing the results can deliver productive outcomes. However, you must also understand how to conduct mathematical reasoning and observational studies to ensure you don't overlook a critical element.
Want to be in the know of the latest career tips, events and workshops organised by Workforce Singapore? Sign up for our e-newsletters now!
5. Communication
The day-to-day role of a computer engineer involves communicating with a range of stakeholders. Supported by excellent communication skills, you can streamline these meetings and ensure everyone agrees on the expectations and development goals. For instance, getting to know a client and their needs helps you produce a stellar product.
This is also crucial for working with internal colleagues, such as software developers, senior programmers and technical leads. Plus, you'll likely communicate regularly with upper management – some of whom lack the technical experience. You can establish yourself as a crucial resource by interacting effectively with people from varied professional backgrounds.
6. Flexibility and resilience
Computer engineers require a diverse skillset because their role involves ever-changing demands. With some computer engineers working across numerous projects at the same time, dealing with competing deadlines and high-pressure situations is essential. Meanwhile, you must always look to add new skills and technologies to your arsenal.
Resilience is another much-needed quality for computer engineers. A complex project can take months or even years to complete, with endless hurdles along the way. You might also encounter critical feedback that causes a setback. With a strong mentality that helps you see the forest from the trees, you can navigate these challenges to reach a successful outcome.
These top tech skills are in current demand and can be an added advantage in your computer engineering job search pathway.