Those passionate about designing digital products like mobile applications and websites should explore a career as a user experience (UX) designer. Using in-depth research on customer needs and how they relate to your employer's objectives, this role aims to create an accessible and user-friendly service.
The popularity of UX design has skyrocketed in recent years as companies of all shapes and sizes have realised the importance of making their digital products enjoyable to engage with. Here, we outline how you can make a hugely successful leap into this fascinating field.
There are over 100,000 jobs available on MyCareersFuture. Apply for your next job role here!
What UX designers need to learn
As new technology continuously shapes what we know about UX design, taking the time to master the fundamentals is essential to your performance in the sector. Check out these four skills to give your career a head start.
1. UX research
You can't figure out the perfect design for an application or website if you don't know what matters most to users. UX research is about uncovering and understanding the actions and motivations of consumers through a myriad of research techniques.
UX designers can use analytics tools to observe how users browse the product, helping them make informed design choices. Meanwhile, implementing strategies that encourage direct user feedback can also help UX designers build better products.
2. UX writing
UX designers and UX writers usually have different roles that collaborate on each project. However, as a designer, it helps to have a solid understanding of UX writing so you can design highly effective products that make every user action completely intuitive.
With UX writers responsible for virtually all the text you find in a high-end application, knowing how these elements coincide with your design choices ensures you deliver a superior product. Learn the basics of UX writing to become a top-notch designer.
Attend walk-in interviews, virtual career fairs, workshops and more! Explore Career GRIT and find events and other resources best suited to your career journey. Check it out now.
3. Wireframing and UI prototyping
An incredible amount of planning goes into designing an application or website, with UX designers playing a central role. To ensure each decision makes sense, UX designers produce wireframes – basic product layouts that capture how user experience, visual design and digital interface intersect.
Similarly, User Interface (UI) prototyping is another process that helps define the needs of stakeholders and how your product can achieve them through design. With prototyping vital to a successful finished product, this method can see basic ideas sketched on paper transformed into functioning models.
4. Basic app development
Many UX designers don't know how to code. Yet taking the time to learn the basics can give you a clear advantage over the competition when starting your career. You can make yourself an even more valuable resource by understanding what it takes to build an app.
So, what coding languages should you learn? The most suitable options are HTML and CSS, while JavaScript might come in handy at some points. If you can add all three languages to your skillset, you'll be able to work on both the front end and the back end of development.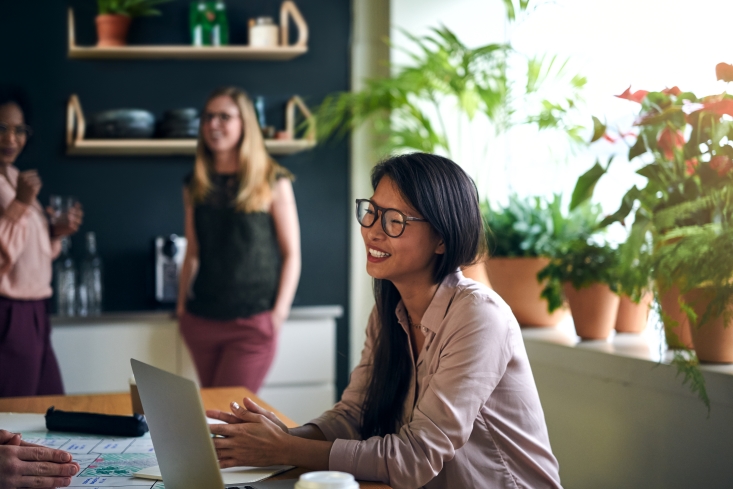 How to boost your career as a UX designer
If you've decided to become a UX designer, there are a few simple ways to enhance your career prospects. Consider these soft skills to land your dream job.
1. Learn to collaborate
While UX designers lead in creating any app or website, other factors also determine the final product. This means you must learn to collaborate with a wide range of people, including other designers, writers, marketers and salespeople. While you might think the product's design is the most critical element, appreciating the needs of others can help take your career to the next level.
Get bite-sized career tips and stay updated on the latest job listings and career events via our Telegram channel! 
2. Appreciate great communication
Although UX designers spend lots of time sitting at the computer, it's not a solitary profession where you can avoid interacting with others. High-level UX designers often pitch their ideas to colleagues and investors to show how their concept will achieve business goals and benefit users. By learning how to communicate the value of your work, you can stand out as an expert UX designer.
3. Enhance your empathy
UX designers determine how people interact with a digital product. By stepping into the shoes of your users and having genuine respect for their needs, you can develop an outstanding product that rises above the competition. With an empathetic mindset, UX designers who understand the importance of accessibility and listen to feedback can produce products that are bound to impress.