Think you have what it takes to build an audience and generate revenue through fascinating content? Finding a content creator job in Singapore ensures you can put your skills to the test and help a business achieve its objectives. However, with so many people exploring content creation today, you must develop a skillset that stands out.
Whether you're a talented graphic designer, a copywriter or a videographer, these forms of content creation – and many more – are in hot demand as businesses seek ways to connect with their ideal audience. Here, we delve into what it takes to become a successful content creator and how you can ensure your work rises above the rest.
Attend walk-in interviews, virtual career fairs, workshops and more! Explore Career GRIT and find events and other resources best suited to your career journey. Check it out now.
What is a content creator?
Although the term 'content creator' has become associated with social media and streaming platforms, the role boils down to publishing digital content that reaches a specific audience and helps to generate revenue. From product photography to infographics and feature articles, professional content creators produce this work to inspire a targeted response.
Today, businesses hire content creators to plan and deliver work that engages new and existing customers. Supported by a creative mindset, a dynamic skillset and an appreciation for business goals, you can foster a unique aesthetic that makes you a sought-after resource for organisations looking to increase their reach and outperform the competition.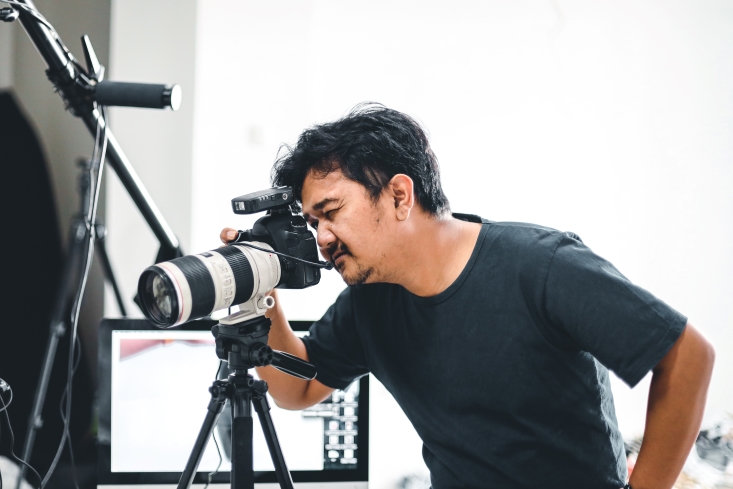 How to become a successful content creator
Ready to become a professional content creator? Below, we highlight some essential tips that will put you on the path to success in your chosen role.
1. Grow your skillset
Content creators can specialise in one particular area or develop a series of related skills that make them an especially attractive hire. For example, you might work as a direct-response copywriter that boosts sales and conversions through a carefully considered strategy.
Alternatively, you could become an all-round photographic expert with skills in still photography, videography, editing and more. Think about your creative passion, where you want to end up in the future and how some creative talents are more commercially viable than others.
Looking for a new role? Explore over 100,000 jobs available on MyCareersFuture now!
2. Develop a style
While it's possible to establish a career as a generalist content creator, it helps to have a distinctive style that makes you stand out from the competition. For instance, your photography practice might imitate a documentary aesthetic, or your writing might feature a creative sense of humour.
Although remaining flexible enough to support business needs is critical, developing a personal style ensures your talents aren't easily overlooked. If you pair your skills with the ideal business, it might be a professional match made in heaven.
3. Understand your audience
You need to understand your audience to engage consumers and generate business revenue. Although many content creators would instead focus their attention solely on the creative aspect of the job, developing research and analytical skills ensures you achieve the best results.
No two audiences are the same; content creators that produce work for various consumers must consider how needs and wants can shift dramatically between diverse groups of people. These digital marketing skills help you determine the content's ultimate look, tone and intent.
4. Keep track of trends
Staying aware of the latest online trends is crucial to your success as a content creator in Singapore. By focusing on what's making waves across the internet, you can capitalise on pop culture references and cutting-edge aesthetics that help the business succeed.
For example, recognising that a song is going viral on TikTok before the competition uses or leveraging a popular topic of discussion. Design trends are constantly evolving, so knowing what appears trendy and relevant makes it easier to achieve your goals.
Want to be in the know of the latest career tips, events and workshops organised by Workforce Singapore? Sign up for our e-newsletters now!
5. Get social
As you look to establish yourself as an in-demand content creator, using the power of social media to capture attention and develop your brand can be highly beneficial. Whether you're a photographer, graphic designer or writer, getting active online is a wise decision.
Once your following grows and you reach a certain point of influence, this existing network can provide outstanding opportunities to increase your professional experience. From freelance gigs to paid internships, your social media following might help kickstart your career.
You can even consider starting your content creation role as a part-time or freelance position to gain experience. If you're choosing this initial path, learning financial literacy skills will keep you on track as you work full-time.