Plenty of jobs offer a high salary, but what do these roles involve that justifies a top wage? With many of the highest paying jobs in Singapore requiring highly-refined skills, intense dedication and calmness under pressure, not everyone may see themselves working in such a high-demand workplace.
However, for those who are up for the challenge, understanding the fields that pay the best salaries ensures you achieve your goals. Using data from the 2021 Ministry of Manpower (MoM) Occupational Wage Survey, we highlight high-salary jobs in Singapore and what makes them valuable.
Looking for a new job? There are over 100,000 jobs available on MyCareersFuture. Apply for your next job role here!
1. General practitioners and medical specialists
Medical professionals in Singapore attract an understandably high wage. Although the country's healthcare system is one of the best in the world, like many others, it has come under significant pressure throughout the COVID-19 pandemic. Fortunately, the industry's highly trained professionals have helped keep healthcare standards at the highest levels.
According to the Occupational Wage Survey, general practitioners and physicians earn a gross median monthly wage of $20,000, while specialist medical practitioners earn $21,389. Considering how entering the field requires years of intensive study and training, and the job involves making informed decisions about the health of patients, it makes this a challenging and stressful role.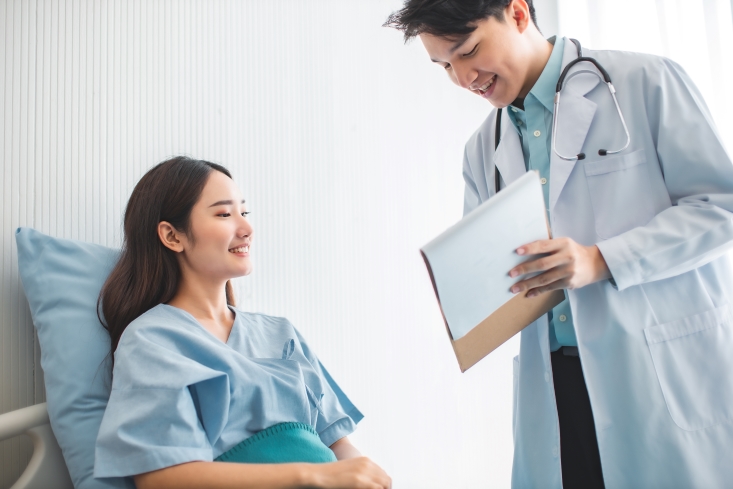 2. Sales manager
Businesses require highly skilled sales managers to plan and execute strategies that achieve their revenue targets. This position in the telecommunications, broadcasting and publishing sectors is especially highly paid, with the gross median monthly wage reaching $18,750. But what makes this role so valued by businesses?
With sales managers leading and developing the sales team, setting KPIs and delivering strategies, these individuals must have an unmatched understanding of the product and how it benefits its target market. They are also usually responsible for communicating the value proposition to clients, including C-level executives, and could make or break a company's bottom line.
Looking for career guidance? If you are exploring career changes and need professional advice, register for a complimentary session with WSG's Career Coaching today.
3. Financial services manager
Are you strong with numbers and an excellent communicator? Becoming a financial services manager might be the perfect fit for your skillset. With this role organising a company's financial team, they oversee the department's recruitment, define sales goals and analyse client accounts.
While you'll need exceptional problem-solving and analytical skills to succeed in this high-paying job, it also pays to have an incredible talent for networking and communicating with existing and potential clients. With the gross median monthly wage estimated at $10,309, this diverse work is suitably rewarded.
4. Technical and engineering services manager
It's no secret that most engineers receive a decent salary. However, the role of engineering services manager is a particularly high salary job in Singapore, with the Ministry of Manpower reporting the gross median monthly wage as $9,967. For this position, you'll take charge of an organisation's complex projects to deliver them efficiently.
The technical services manager role also comes under this banner, with this job ensuring a company's IT department lives up to the expectations of its clients. Meanwhile, you'll be heavily involved in employee training while implementing policies that improve performance and safeguard against security concerns.
5. Transport business development manager
The logistics industry is only becoming more sophisticated as new technologies help organisations streamline their transport needs. In this field, the business development manager is an essential role that must use a range of hard and soft skills to maximise the company's performance. This starts with using your industry knowledge and network to secure new clients.
You'll need to carefully manage transport volumes, profit margins and keep meticulous records. Alongside the detailed planning and execution of strategies that achieve the company's goals, you'll develop close positive relationships with all parties to deliver outstanding results. According to MoM, this wide-ranging role attracts a gross medium monthly wage of $10,463.
Wonder what type of jobs you're suited for? Find out from this short Telegram quiz!
6. Industrial and production engineers
Some of the highest paying jobs in Singapore involve industrial and production engineers. This role requires highly trained specialists with the technical skills to coordinate how complex equipment is designed, built and maintained. Ultimately, this position delivers a high-performance manufacturing environment.
Industrial and production engineers will develop solutions that enhance the productivity of backend processes. They'll also use their wealth of experience to improve efficiencies across each area while supporting their work with analytical reports and stakeholder engagement. If you explore this role further, you can expect a gross monthly salary of $7,737.
Now that you know what roles entail a high-paying job in Singapore, you can start picking up the skills necessary for these roles to shape your desired career path. You can also follow these tips to stand out and take a proactive approach to your job search.