Finding the perfect job or career path isn't easy, but maybe the wonders of the universe can provide a helping hand. If you're having trouble deciding on your future, looking at your zodiac sign can offer a guiding light that captures where your talents best fit.
Even if you're not a big believer in astrological forces, finding out what's written in the stars can push you to make a final decision and set you on a resilient career pathway. Here, we delve into each zodiac sign and how it might signal which area of expertise aligns with your skills and personality.
Aries (March 21 – April 19)
Aries are known for their passionate and sometimes fiery character, making them suited to roles that require unwavering dedication and leadership. There's a good chance you're capable of performing in high-stress roles such as nursing or even the police force. Meanwhile, careers in journalism, sales and finance can also benefit a headstrong Aries.
Looking for a new role? Explore over 100,000 jobs available on MyCareersFuture now!
Taurus (April 20 – May 20)
Creativity and hard work are central to Tauruses, yet they also crave stability in their daily life. Roles in graphic or fashion design might provide the ideal experience. However, engineering, digital marketing and the culinary sector can also fulfil your artistic side.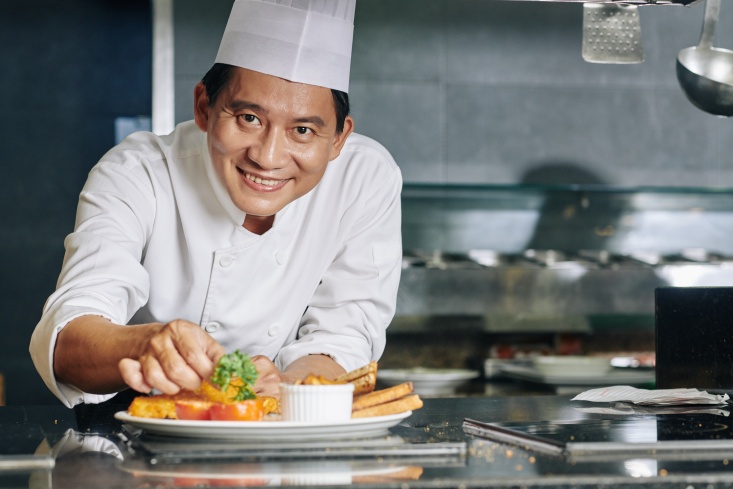 Gemini (May 21 – June 20)
Considering the bubbly personality of most Geminis, settling for a repetitive job isn't an option. Instead, opt for highly stimulating positions where no two days are the same. With this in mind, careers in copywriting, teaching, public relations and project management can deliver the challenge you need.
Cancer (June 21 – July 22)
Cancers are known for their nurturing and protective mindset alongside their refined problem-solving skills. This makes you tailor-made for teaching, social work and child care roles, while jobs in the medical profession, like a physician or nurse, can also be a seamless fit.
Leo (July 23 – August 22)
Just as the lion motif symbolises, Leos have absolute confidence in their abilities and don't mind being the centre of attention. Alongside a strong sense of ambition, choosing to establish your career in marketing, sales, the creative arts or even show business!
Virgo (August 23 – September 22)
Virgos are often described as the ideal employees, as their zodiac traits speak to excellent organisational skills, dependable professionalism and outstanding self-motivation. These qualities position you perfectly for a wide range of roles, like a lab technician, a therapist or a magazine editor.
Considering a Mid-Career Switch? Register for a complimentary session with WSG's Career Matching Services for some helpful guidance today.
Libra (September 23 – October 22)
Libras convey balance in their professional and personal lives, with their calm and reliable demeanour making them wonderfully suited for customer- or client-facing roles. If this is your zodiac sign, consider looking for a job in law, hospitality, human resources, social work or event planning.
Scorpio (October 23 – November 21)
Intelligent, bold and curious are all traits that describe Scorpios. While we sometimes perceive people with this zodiac sign as stubborn or intense, this makes them suited to stressful roles requiring a brave, determined mindset. Think about a career as a surgeon, a scientist or perhaps an investigator, where your intuition comes in high demand.
Sagittarius (November 22 – December 21)
Sagittarius have an innately philosophical side to their personalities that align with an irrepressible desire to soak up knowledge and discover new experiences. As a lover of learning and the outdoors, establishing a career as a travel agent, pilot or writer will satisfy your lust for fun-loving adventure.
Capricorn (December 22 – January 19)
Capricorns are natural-born leaders who thrive in corporate settings. However, these qualities don't mean you're a bore to be around. In fact, this zodiac sign is known for its enigmatic charisma and commitment. Rise to the top as an architect, a financial advisor or a business executive.
Like what you're reading? Join us on Telegram to get real-time updates on job vacancies, upcoming career events, career-related tips and more! 
Aquarius (January 20 – February 18)
The whip-smart intellect and assertive nature of Aquarians mean avoiding a monotonous job should be at the top of your priorities. Rather than landing in a stale corporate culture, a career as a professional photographer, video game designer or project manager ensures you use your creative skills to solve complex problems.
Pisces (February 19 – March 20)
Pisces are characterised as sensitive souls who are especially adept in roles where they help others. As the oldest sign in the zodiac, Pisces also have wisdom and patience, which means they quickly arrive at the ideal solution. Check out careers in healthcare, social work, veterinary sciences and recruitment to thrive in your position.