Looking back at the past year to uncover career milestones and thinking about the next steps forward are important to-dos for any working professional.
It is easy to overlook this aspect of your career journey, especially when you feel comfortable in your present role or have just joined a company. Still, it has its benefits.
For example, if you've been in a role for a year already, you can think about what you enjoyed about your role throughout the year. Then, consider looking for a complimentary interest. This could guide you towards upskilling in a new domain helpful for your growth.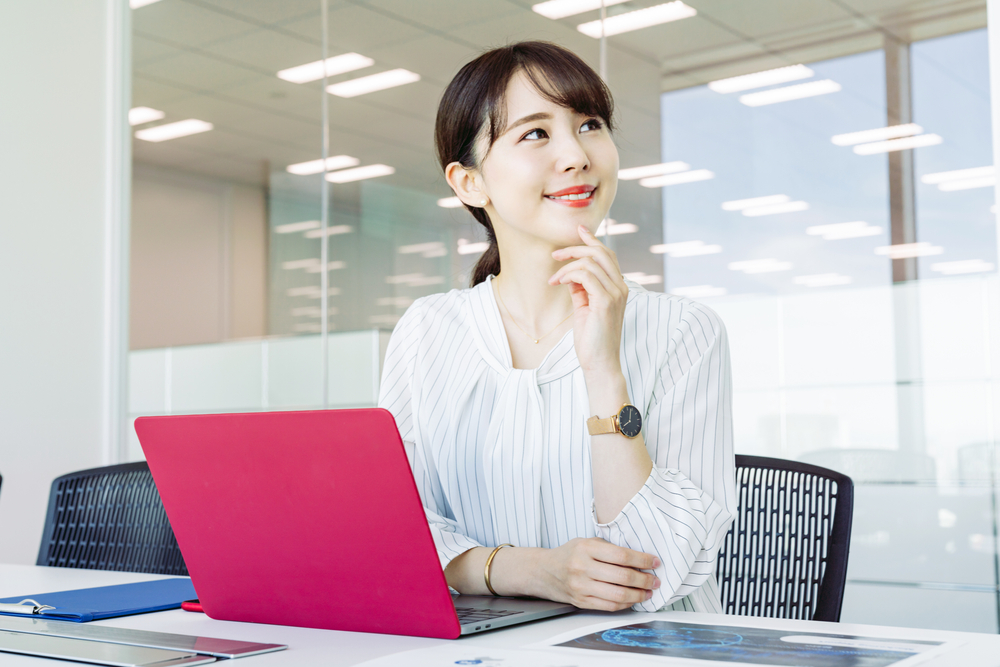 This reflective process is even more useful for those who have only just begun a new role. They can identify the key challenges before applying for and being offered the role, then map out the pathway to embark on from this new vocation.
If you need some tips to guide you through the process, this checklist covers it all.
1. Plan "white space time"
You need to have the mental space to reflect on your career development. According to global CEO coach and leadership development expert Sabina Nawaz, the daily grind at work can make it difficult to take that reflective break. Making that proactive step is important.
"Carve out that space and time for yourself, because we so rarely give ourselves that gift," Nawaz said. "When we cut out the distractions and the external influences, we can be surprised (by) what comes from within us."
Find out more about WSG's Career Matching Services and how our professional career coaches can help you in your career journey.
2. Take inventory of your current position
Now that you have set aside time, you can begin your exploration. First, understand where you are right now in your career.
Whether you are looking for opportunities or want to stay on and develop yourself further, understanding how far you have come lets you be more aware of your abilities as a professional.
Some questions you can ask yourself include:
What have been your strengths?
What have you struggled with and what did you do about them?
What are you still having difficulties with?
What is your experience level based on the sector/industry you are in?
What has motivated you at work?
How far are you from reaching career objectives?
Have you taken advantage of every opportunity in your current position?
Are you happy about where you are right now, and why?
Take as long as you need — you can start with 10 minutes intervals, or block out a few hours and more.
3. Identify goals & opportunities
Once you have a clearer picture of how far you have come, it's time to figure out where you want to head to.
Your goals will differ at different stages of your career. A new starter may want to gain a year or two of experience. Someone who has been in the same role for a few years may find that best to consider upskilling to prime themselves for better opportunities.
For others, perhaps a fresh horizon awaits with a career switch — it's the ideal time to sieve that out now.
At this stage, you also want to relook at your career objectives as part of your larger development plan. These SMART professional goals, be they short or long term, will keep you focused on your destination.
Some examples include:
Upgrade a skillset
Apply for a job in company XYZ
Take up a certification to complement your current role
Have a job but want to level up? Explore career events and resources designed to help you develop your skills and expand your knowledge with Career GRIT. Check it out now!
4. Refresh your resume
Whether you intend to switch jobs or not, you want to refresh your resume regularly. This ensures you have a document ready to share in the event you want to apply for a new role or happen to stumble upon a great opportunity.
You could work on your online resume, such as a resume website or your profile on LinkedIn. If you're updating a soft copy offline, these resume tips will be useful. And if a new role is what you're aiming for, you may also want to work on your resume's executive summary.
When updating your resume, consider the following:
Have your career objectives changed? If yes, reorganising your resume will be necessary.
Have you been assigned more responsibilities in your present role? If yes, record them alongside your accomplishments.
Another tip: It's easy to get carried away with your work duties, especially new ones that you have taken up. A good habit is to jot these down when the memory is still fresh, making it easier to update your resume when you get to it.
5. Connect with more  
Your career is not one journeyed alone. There are many individuals who stand by your side — in the professional sense, they are your network. Seek out your existing connections to gain an opinion or two. If you're eyeing a new adventure, expanding your professional network can go a long way.
The career checklist above may seem targeted towards working professionals but fresh graduates can also take advantage of it. Go through the above steps when nearing the end of your last academic year, or when it is time to think about the first foray into the working world.