Singapore has a thriving hospitality industry, including a vast collection of restaurants and hotels catering to customers at every price point. If you're looking to develop a successful career in this rewarding sector, it helps to understand the essential skills that enable you to achieve your goals.
The hospitality industry is all about dealing with people. Whether you're serving delicious cafe food or checking guests into a bustling hotel, carefully refined soft skills ensure you can complete your job to the highest standard. Check out these much-needed skills to stand out in Singapore's hospitality industry.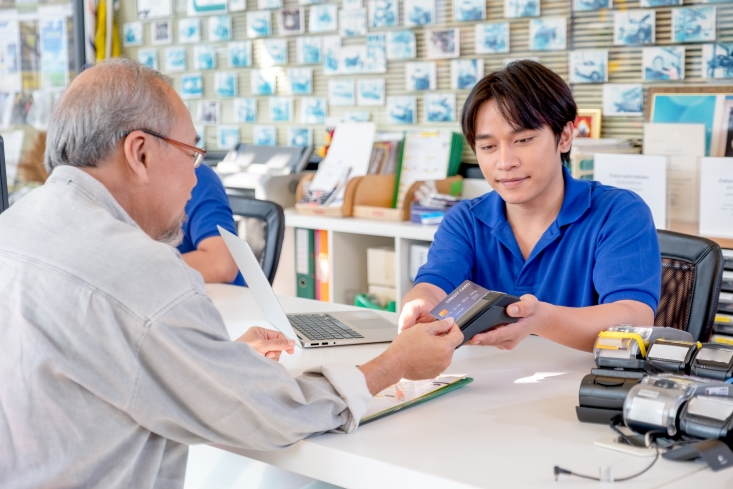 Customer service
Developing confident customer service skills is essential to your success in hospitality. With customers expecting to receive a high level of service, you need to cultivate a positive attitude and warm personality to ensure they feel looked after. Refining your talent in this area also helps you to deal with problems effectively.
Businesses in the hospitality industry rely on positive customer interactions. With every critical review costing the business money, finely tuned skills around active listening, compassion and follow-through ensure each customer encounter ends with a positive outcome. Practice these skills to achieve success.
Start applying for jobs in hospitality and other industries available! There are over 100,000 jobs available on MyCareersFuture. Start applying here.
Multitasking
No two days in the hospitality industry are the same. With this diverse sector giving rise to several challenges, often at the same time, developing excellent multitasking skills ensures you deal with competing interests efficiently. Rise above by making detailed plans, prioritising tasks and delegating when possible.
For example, a hospitality worker in a busy cafe might have to take customer orders, process payments and serve dishes from the kitchen – all with a friendly and patient demeanour. With a polished talent for multitasking, you can navigate these situations to deliver customers a satisfying dining experience.
Teamwork
Multitasking skills are essential for hospitality jobs in Singapore. However, knowing how to work effectively with your colleagues eases the pressure on everyone. Plus, you can deliver better service across the board. So, how do you become a better team player?
Your team members should have a clearly defined role that outlines their responsibilities. However, when things get busy, you must be willing to step into an unfamiliar role to share the load. Alongside this hard-working attitude, a warm and relaxed personality helps the entire team feel at ease.
Need guidance in navigating a career transition? Register for a complimentary session with our WSG Career Coaches! 
Calmness under pressure
The fast-paced nature of hospitality means your ability to remain composed is vital. On any given day, you might deal with several complex problems or a rude customer that won't accept any reasonable resolution. Knowing how to keep your cool in these situations is an invaluable skill.
It's easier said than done, but the hospitality industry requires workers to develop a thick skin that helps them avoid taking things personally. Meanwhile, having a decisive attitude where you manage situations with a logical approach ensures you can overcome any challenging circumstance to achieve a great outcome.
Attention to detail
Delivering a satisfying customer experience means maintaining meticulous attention to detail throughout your daily responsibilities. Hotel jobs in Singapore often require employees to handle special requests from guests. If these aren't managed correctly, it can lead to considerable disappointment and damage the hotel's reputation.
The same applies to the food and beverage industry. With customers regularly making requests due to dietary needs or just personal preferences, making sure these get conveyed properly to the kitchen staff is essential. By practising being an active listener, displaying calmness under pressure and taking pride in your work, you can develop a precise mindset that benefits your career.
Empathy and cultural awareness
Ideally, you want to make every encounter with a customer in the hospitality industry a positive one. However, this requires you to develop an empathetic mindset, where you listen closely to their concerns and come up with an acceptable resolution, even if it's not their preferred outcome.
You also have to stay conscious of cultural differences and sensitivities. Many hospitality roles involve working with a wide range of people day in and day out, so managing issues like religious practices discreetly save the customer and the business from an awkward encounter.
Now that you know what skills are beneficial to joining the hospitality industry, take a look at some interesting career paths to explore in Singapore's exciting hospitality industry.