The pandemic hit Singapore's food and beverage (F&B) industry hard, with supply chains, local manufacturing and the hospitality sector facing challenging obstacles. However, as the easing of COVID-19 restrictions has spread across Singapore and the broader Southeast Asian region, the industry is now experiencing a tremendous boom.
If you're searching for an industry with outstanding prospects, choosing the F&B industry is wise for your future. Whether you're considering a mid-career switch or simply on the hunt for your first job, a myriad of exciting forward-thinking roles could position you for a rewarding career.
Now that all the signs show that the F&B industry is primed with top-notch job opportunities, we've explored the best reasons to make the switch. Plus, we've highlighted a few ways to hit the ground running if you're thinking of embarking on this path.
Looking to make a career switch? Get professional support from WSG's Career Guidance team. Register for a complimentary session now!
Why switching now is the perfect moment
Despite the challenging times experienced by the F&B sector over the last couple of years, figures from the first quarter of 2022 show that it has bounced back strongly following social restrictions. With plenty of ways to get involved, now is the perfect time for a mid-career switch.
1. Sales are on the rise
Alongside a reduction of COVID-19 restrictions, the F&B industry's performance has been strong since the start of 2022. According to the numbers released by the Monetary Authority of Singapore (MAS), F&B services have seen 2.1% year-on-year growth, while total F&B sales for March 2022 are estimated at an impressive $806 million.
This exceptional performance signals how well the industry has responded to the rapidly changing landscape around manufacturing and hospitality. Although the sector has understandably experienced tough moments in the recent past, jobseekers can have great confidence now that F&B performance has vastly improved. 
2. Technology is making the difference 
Technology is disrupting basically every industry today. However, the F&B sector has been highly receptive to digital transformation, with advances in artificial intelligence, robotics and logistics delivering unmatched performance for businesses big and small.
In-depth data analytics has given companies in the space fascinating new ways to understand their target audience with incredible precision. Meanwhile, this analysis also helps brands develop new products that resonate with the needs and wants of their customer base.
If you're looking to put your digital skills to the test, getting involved with the F&B industry will present a massive range of compelling opportunities.
How to make the switch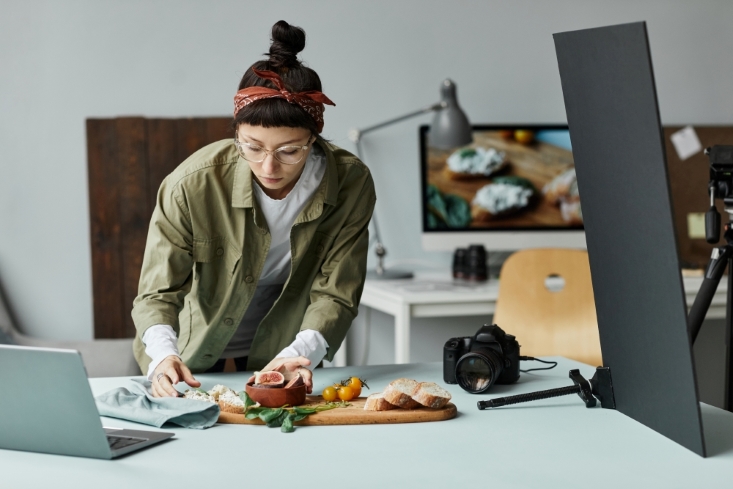 Ready to find the ideal F&B job? Singaporean companies offer a wealth of graduate positions that ensure young people can get started. Meanwhile, there's also a great selection of courses for those looking to upskill for a mid-career switch. Consider these options to make the most productive move.
1. Workforce Skills Qualifications (WSQ)
Singapore's Workforce Skills Qualifications (WSQ) are affordable training programmes typically funded by the government. With these courses teaching students actionable skills that get put to use every day, completing this learning and development course means you're ready for a dynamic career in the F&B industry.
The F&B WSQ Framework offers nationally recognised certification across four specialisation tracks: culinary and arts, pastry and bakery, food and beverage service, and beverage service. With certification available at operational, supervisory and managerial levels, this qualification ensures you're fully prepared, no matter your previous experience.
Did you know that MyCareersFuture offers support for Mid-Career Switchers? Explore job opportunities in new industries now! 
2. Career Conversion Programmes (CCP) for F&B
Workforce Singapore also offers Career Conversion Programmes, designed to help new entrants and mid-career individuals looking to switch to the F&B industry. With each available course ranging in duration and cost, you'll receive on-the-job and facilitated training to develop your skills for the industry's fast-paced demands.
For example, CCP for Food Services Executives is a six-month programme that provides successful students with a Diploma in Food Services Management or a Diploma in Culinary Studies. Alternatively, the CCP for Restaurant Manager (Value Chain Management) results in an Advanced Diploma in Growing & Transforming Enterprises with Holistic Value Chain Management.
With the F&B industry offering fascinating experiences alongside incredible growth and stability, heading into the sector now positions you for a long and rewarding career.