Katherine Ong: Going from piquing curiosity to career opportunity
Beyond the often immaculate service we receive at reception and the luxuriating comfort we get during our stay in a hotel — such as perfumed air, clean and comfortable beds, and more — have you ever wondered what else makes a hotel stay memorable?
Well, Katherine Ong was one of those who did and she decided to take a leap of faith to find out.  
The former service staff was looking to experience something new, so when Novotel Singapore on Stevens offered her a fast-tracked career pathway as a junior housekeeping supervisor, she seized the opportunity immediately.
Did you know that you can get government support for switching careers? Explore the jobs that offer government support on MyCareersFuture now!
"The transition was undoubtedly hard as I have never cleaned a room before," admits the 22-year-old. "So it took some time for me to pick up (the skill) and clean the rooms more effectively."
Evidently, she picked up the ropes fast and was soon offered a permanent role as a junior housekeeping supervisor when her trial ended. And she's not looked back since. 
Besides learning and building on the fundamentals of excellent hotel housekeeping, Katherine's job has given her a new appreciation for how hotels operate. She quickly realised that both guest-facing and back-end staff must work hand in hand together by always placing the guests' experience at the heart of their work. This then results in the entire hotel providing a pleasant and memorable customer experience.
"There was one time the team came together to help one of our guests, as he was planning to propose to his girlfriend. My colleagues and I decorated the room and even helped film the proposal. It was very meaningful, especially when she said 'yes'!" she recalls.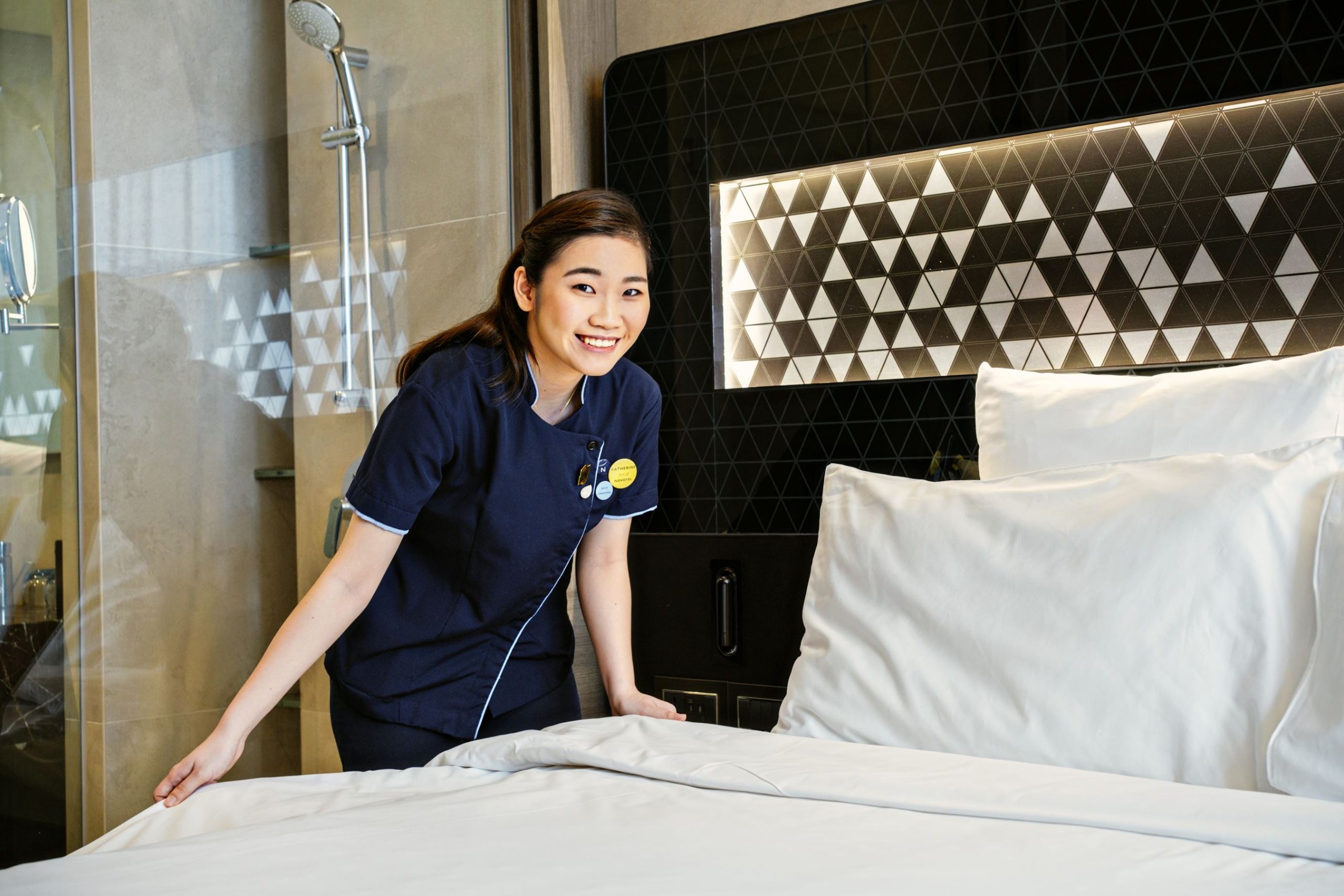 Contrary to popular belief, housekeeping goes beyond cleaning and making beds. It entails administrative tasks such as the assigning of rooms, conducting room inventory checks, briefing staff, and sprucing up rooms for special occasions such as weddings, engagements, and other milestone events. "There is a wide repertoire of events and operating functions in the Housekeeping department," Katherine explains. "It makes every day different and the work fun and enjoyable.
"I understand I am in the business of making people comfortable and happy. I appreciate the dynamic environment in the hotel, and I am very thankful for the fulfilling job. I have even gained two mentors who showed me the ropes and encouraged me to pursue SHATEC's WSQ Diploma in Hotel and Accommodation Services," she says.
Moving forward, Katherine looks forward to pursuing her passion as a housekeeping professional and aspires to rise up the ranks of an executive housekeeper. 
There are over 80,000 jobs available on MyCareersFuture. Apply for your next job role here!
Khairullah Osman: Switching passions from becoming a tour guide to housekeeping
Working in housekeeping may not have been Khairullah Bin Osman's first choice when beginning his career. The 34-year-old assistant executive housekeeper has spent the last seven years at Raffles Hotel Singapore, where he started his career as a housekeeping intern in 2014.
But what he initially wanted was a career as a tour guide. 
"Back in Temasek Polytechnic, when I was deciding on my internship, I remember the seniors saying that housekeeping could be a challenging career choice," he said. "This, in fact, spurred me on to try myself out in a housekeeping role and prove that I could thrive during the six months internship. It's now been seven years and the rest as they say is history.  My passion and dedication for the role were nurtured from the day I joined Raffles Hotel Singapore and it is still as strong as ever."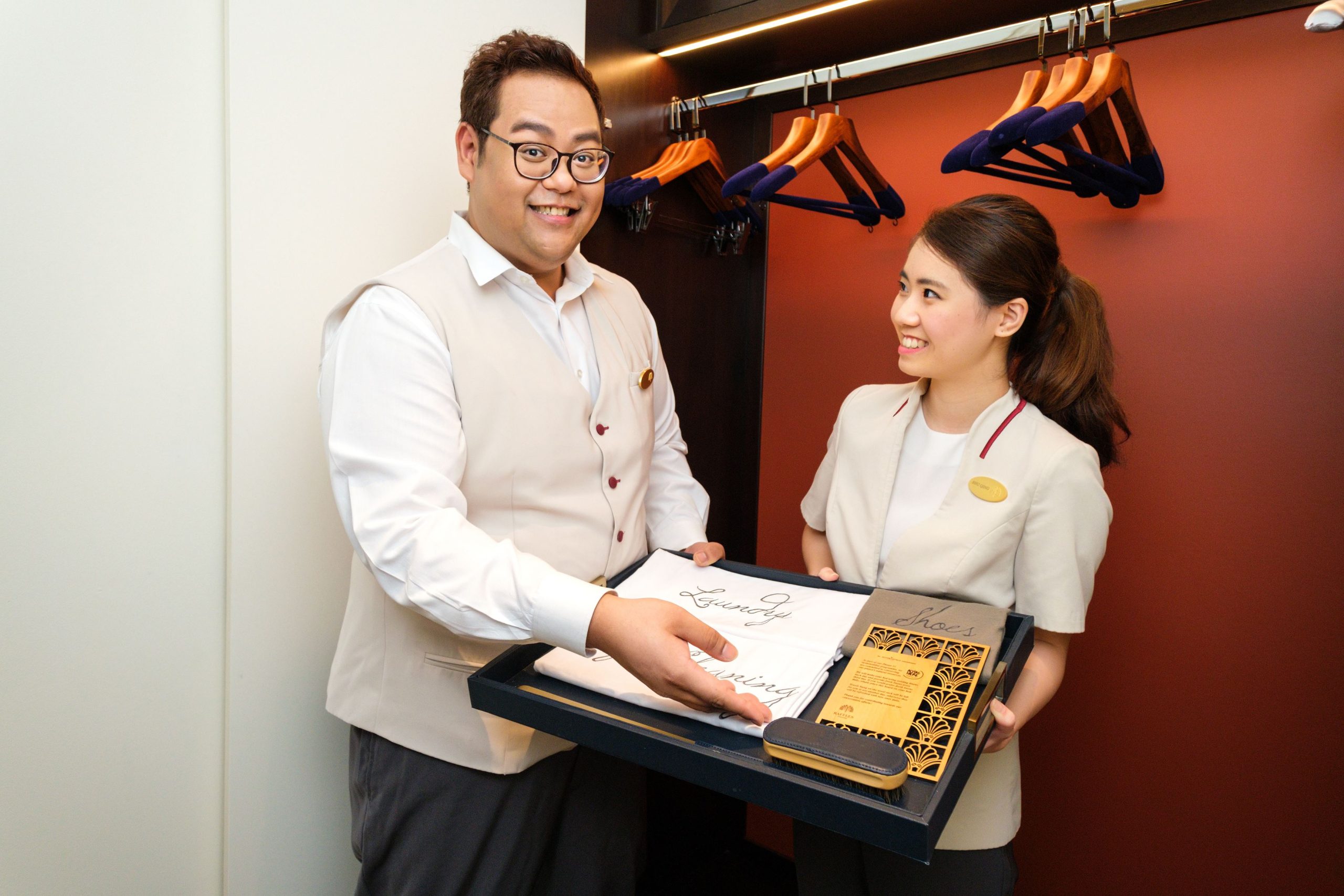 Khairullah attributes his housekeeping passion to the numerous opportunities and diverse roles it offers. "I have been given many opportunities that keep my fire for housekeeping burning — learning new skills, meeting new people and taking on new roles and responsibilities are just some examples. It's a new experience every day."
Hearing feedback from guests about the pristine cleanliness of their suite is another motivating factor. "This feedback is valuable as the housekeeping team is often working behind the scenes as hidden heroes, but our role holds tremendous value."
Wondering if the hospitality and tourism sector is your calling? Take this quiz to find out!
Khairullah's career at Raffles Hotel Singapore has seen him blossom from an intern to a management trainee, junior housekeeper, assistant housekeeper and now, assistant executive housekeeper. Throughout this trajectory of advancement, he was trained, coached and mentored by his leadership team. His passion for the vocation also means that he consistently improves his skills and challenges to do better at work. For him, the reward is in the clear career growth and pathways that serve as motivation to keep doing more. 
"My next step and career goal are to lead the housekeeping department," he explained. "In the next five to 10 years, I am looking to be an industry partner to train a new generation of hoteliers."
No doubt, Khairullah is proof that housekeeping is an invaluable vocation with plenty of room for its practitioners to thrive and grow.