Building a career in the hospitality industry is a wise decision, with this space undergoing constant evolution to keep up with customer demands. Whether you prefer the hotel business or food and beverage, you'll quickly discover that technology and sustainability drive many changes impacting both spaces.
So, what trends do you need to know about when looking for hospitality jobs in Singapore? Here, we explore a selection that signals the direction of hospitality for years to come.
From eco-friendly choices to virtual reality, understanding these trends ensures you're prepared for the modern hospitality industry.
Start applying for jobs in hospitality and many other industries available! There are over 100,000 jobs available on MyCareersFuture. Start applying here.
1. Digitisation
Digitalisation is perhaps the single biggest influence on the hospitality industry. In the hotel space, guests want to control more aspects of their stay.
Adopting strategies like a mobile-friendly check-in system ensures guests can get settled without face-to-face interaction. Meanwhile, in-room smart technology gives customers greater entertainment options.
These same ideas apply to the restaurant business. Let customers book tables online and place orders using their smartphones. Tech-first solutions aren't just for the customer's benefit, as they help to reduce costs and simplify your resource management.
With digitalisation now crucial to so many industries, understand its impact before searching for your next role.
2. Sustainability
Sustainability is a top priority for many guests browsing for a hotel. With many consumers paying attention to their environmental impact, they want to spend their money on organisations with the same ideals.
From cutting out single-use plastics to using solar technology, learn how this messaging affects guests and their decision-making.
Companies in the food and beverage sector must also highlight how ethical methods exist throughout their operation. For example, customers appreciate businesses that use trustworthy suppliers, plus reducing food wastage is another crucial consideration.
Develop your appreciation for sustainable practices to prepare yourself for the hospitality industry.
3. Local experiences
The hospitality industry is constantly exploring how to create authentic experiences that showcase the best local traditions. With travellers wanting to get a taste for what makes their destination special, developing imaginative activities that give hotel guests a memorable experience can pay dividends.
A similar philosophy applies in the restaurant business. Customers want to have a greater understanding of where their food comes from. By working with and highlighting local suppliers, you can establish a fascinating narrative around your cuisine. This hospitality trend also elevates your sustainable practices.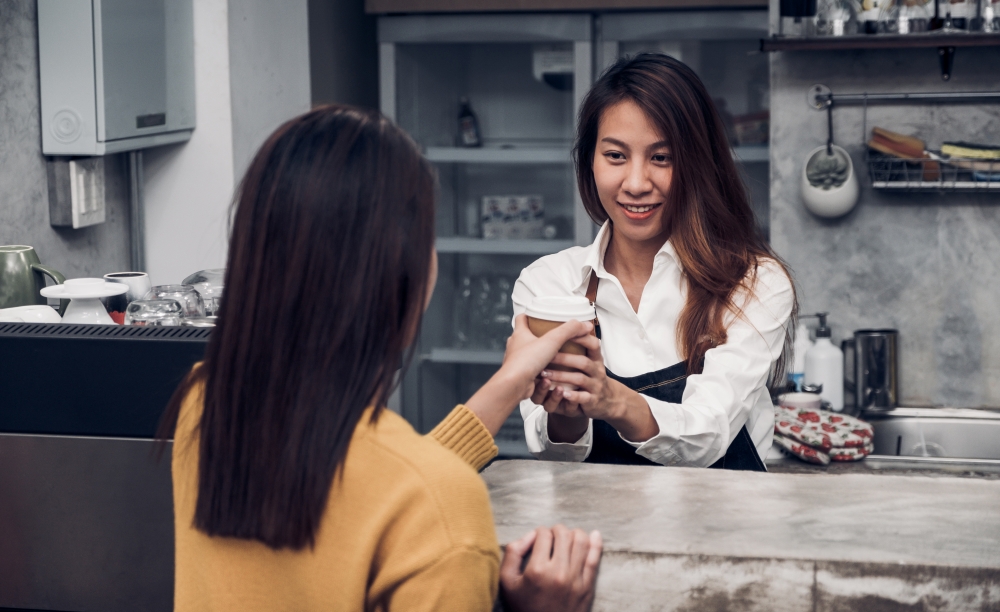 4. Brand loyalty programmes
The hospitality industry has learned that customers will return again and again when a quality service is delivered alongside a rewarding loyalty programme. Although third-party platforms have taken over guest bookings, a tempting discount or benefit will encourage people to book directly through a hotel's website, helping them reclaim their margins.
These programmes also appeal to consumers selecting a restaurant or cafe. A punch card where customers get their 10th coffee free encourages people to become regular visitors.
Meanwhile, a discount for signing up to an app can also provide a business with numerous benefits. Learn about brand loyalty to give yourself an advantage during your job hunt.
5. AR and VR tech
Augmented reality (AR) and virtual reality (VR) are already being explored in the hospitality industry. Hotels at every price point can produce immersive 360-degree tours of the property to give guests the information they need to book with confidence.
This step can encourage customers to choose a business over its competitors.
Similarly, food businesses can plan and execute AR and VR experiences that help customers understand an operation better. From fascinating digital representations of the cuisine to tours of the venue, learning about these experiences is essential as they become increasingly widespread over the coming years.
Want to increase your chances of nailing the job interview? Learn effective job search strategies, enhance your personal brand, and more with Career GRIT. Register for our Virtual Seminars today!
6. Personalisation
Supported by the latest digital tech, businesses can adopt personalisation techniques that forge strong relationships with their customers. This data-driven method uses individual customer behaviours to enhance experiences.
For example, you can display a tailored message on the guest's television or gift a complimentary bottle of wine you know they love.
You can also use personalisation in the food business. A digital menu that suggests items for returning customers helps them order faster.
Personalisation is also great for identifying customers where a specially timed discount will convince them to visit. These ideas are perfect for businesses looking to meet growing customer demand.
Leverage these trends and impress your recruiters at your next interview to make a lasting impression!