Staying happy at work is important to staying efficient at work. Those factors, unique for each professional, can range from the bonds you grow with colleagues, your skill development to a sense of gratification from the job itself.
Whether it's one of these things or a combination, it's important to develop what keeps you happy at work to help offset the other negative employee experiences, like office politics and lapses in motivation.
Adjusting to Covid-19 working conditions has forced us to change how we find happiness in the workplace. For most people working remotely, with different schedules and with limited resources, bonding with colleagues, accessing on-site resources, and feeling accomplished have become more difficult.
But this isn't to say that you can't find joy in working out of the office, on your own time, improvising with what you have.
Many businesses in all industries have found creative solutions that encourage and help employees discover sources of happiness outside of a traditional structure.
We asked some local professionals from different industries where they find workplace happiness in the areas of colleagues, culture, accomplishment, and how this has changed in the new normal.
Unhappy at your current job? Find your next job role on MyCareersFuture, with over 60,000 job opportunities daily for you.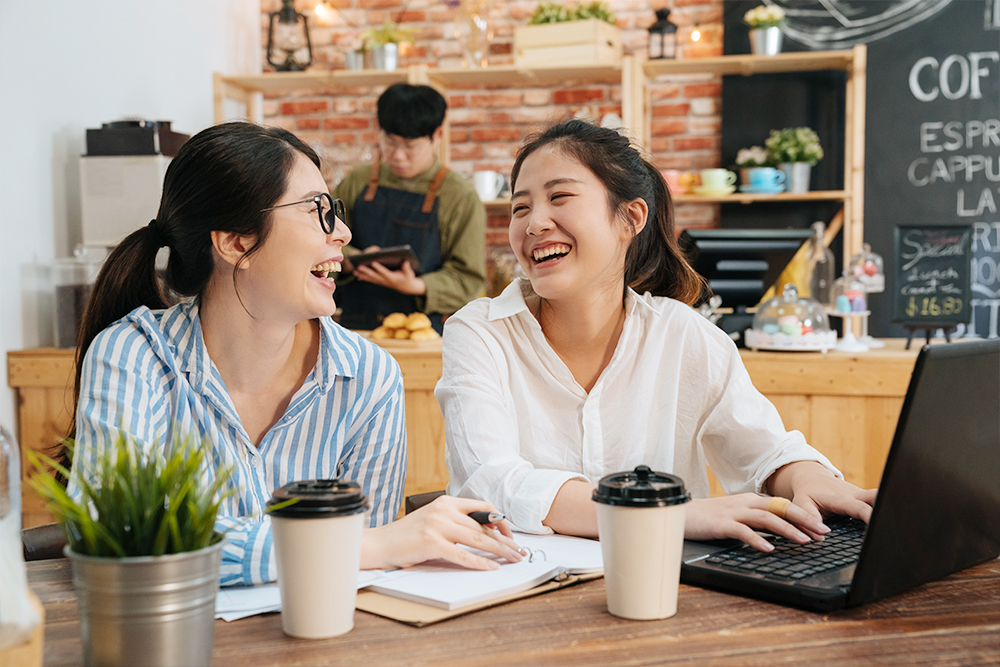 Friends that benefit
One of the hallmarks of a positive work experience is bonding with the people you work with. Feeling valued and understood even by one person you work with can significantly increase your daily happiness at work.
For some, fostering good workplace relationships might just be for encouragement and support, but for others like Bryan Huang, lead producer at Yahoo TV, building solidarity is critical to coordinating the complex projects they work on.
"The best foundation is a workplace that you feel trusted within and I'm fortunate to know that my team has my back" says Bryan. 
He finds many parallels in successful Esports teams to how his own team functions, where every role has a purpose and help is always there when needed.
"Working in Esports constantly reminds us of the importance of teamwork," he says, "I feel the members of the Yahoo TV team are always there during moments when I struggle especially navigating this emerging industry."
The camaraderie goes beyond creating harmony in the office, it serves as a much-needed uplift in moments where we feel isolated and alone.
These strong support systems are the glue to maintaining workplace happiness — not only can your co-workers relate to you better than most, but they are also like a family away from home.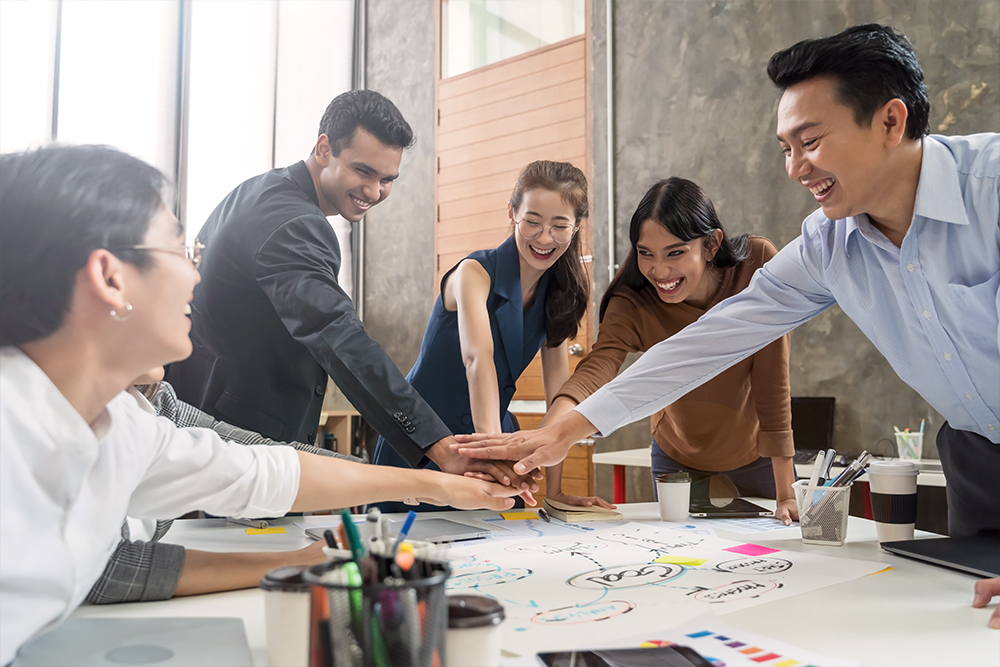 Delight in development
Workplace happiness can also be measured by professional growth. This requires an uplifting environment and the resources to set employees up for success through perks, training or encouraging good work habits.
Gracie Goh, legal director at Verizon Media, says that for her, "The best aspect of the job is how much management cares about our development in all areas."
Creating a culture with an emphasis on employee well-being is important for professionals like Gracie.
Read Also: How Can I Prioritise Wellbeing and a Positive Mindset at Work?
"It's more than growing a career; my personal wellness also impacts my productivity." She says.
Keeping a positive office culture can be tough when working remotely, but many companies are still maintaining morale with unconventional initiatives.
For Gracie, she still feels support from her company's culture, describing it as, "A constant support system that inspires us to bring our best to work."
This focus on employee well-being and growth not only rewards the company with a passionate workforce but adds value to an employee's personal self-worth.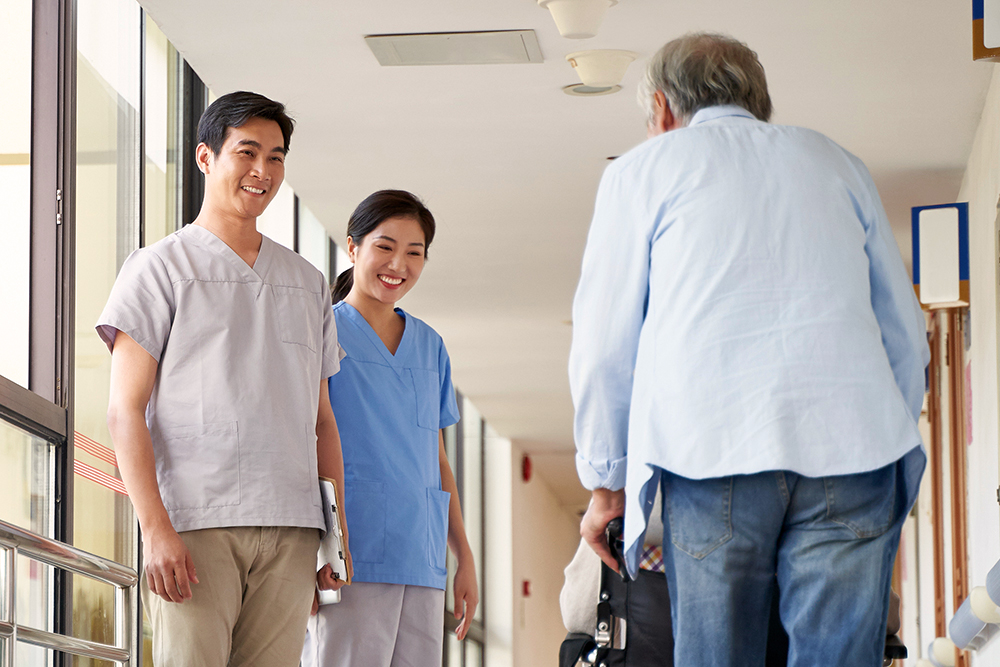 Pleasure in purpose
Meaningful, purposeful work is another source of workplace happiness. Having a clear outlook towards your professional goals is a start, but the value you bring to achieve them matters even more.
When it's your passion, you stop looking at it as work, but as an accomplishment, you are invested in.
For NUS Education and Programme Trainee Farhan Ikhlaque Shaikh, his rewards are found in the thankful faces of the elderly and physically impaired, saying that, "The satisfaction of seeing my invention improve someone's life motivates me to work harder every day."
Looking to upskill for career advancement? WSG has a line-up of events and workshops to help you take your career forward. Register today!
There are other factors, like simply being included in important discussions, which can help grow your sense of purpose and drive.
Although accomplishments can feel diminished when working from home with more distractions. Farhan is determined to get things done despite the situation, "I've also created a work-reward system that incentivises me to complete tasks on time." he says.
Showing that if you feel what you do is meaningful, you'll always find the means to do it.
The source of workplace happiness is unique to each professional. May it be a good network of contacts and colleagues, a workplace culture that empowers you to succeed, or knowing that your efforts are going towards a greater good, no matter how you find happiness at work it is important to achieve it.
As a professional, your work life is a significant part of life itself, and life's too short to be unhappy.