If you are looking for a job, recent hiring trends suggest that joining a new industry can improve your chances of success, even though leaving your comfort zone isn't easy. 
Companies today are increasingly open to hiring individuals outside their industry because they value transferable skills.  Such skills provide companies with the means to keep up with technological advancements such as automation and artificial intelligence, and increase their competitive advantage. This is because non-industry professionals can offer fresh perspectives on business issues and empathise with diverse customer groups. 
Also, according to a 2021 LinkedIn survey, 79% of employers surveyed said they prioritised skills such as communication, problem-solving and strategic thinking, over experience and educational qualifications.
Explaining the survey results, Ms Feon Ang, LinkedIn's vice-president of talent and learning solutions for the Asia-Pacific region, said: "Going forward, we can expect to see a skills-based economy take shape, with skills becoming the new currency for workers in the future world of work. I encourage all individuals to adopt a growth mindset, and keep learning to stay relevant."
Want to increase your chances of nailing the job interview? Our virtual seminars can teach you effective job search strategies, enhance your personal brand, and more. Explore Career GRIT to learn more!
Evolving industry needs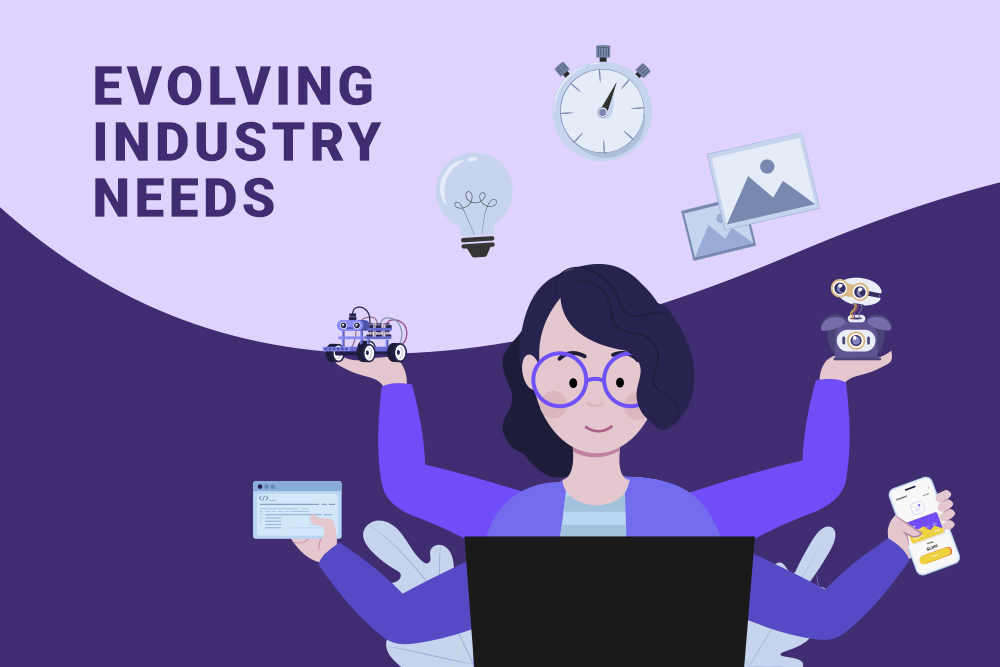 Gone are the days when industries only required employees with relevant industry backgrounds. Today's business environment is more complex and requires a diverse range of skill sets. 
The financial sector, for instance, has seen the rise of the Fintech industry, which requires talents with a combination of finance and transferable hard skills to deliver financial services to customers. These hard skills include engineering, data analytics and general programming.
Mr Faiz Modak, senior manager for tech and transformation at Robert Walters Singapore, explained: "Not only are banks digitalising many of their functions, but the fintech sector is also rapidly expanding with the launch of virtual banks, scaling up of e-commerce platforms and the rise of cryptocurrency platforms."
This demand for tech talent in the financial sector is likely to persist, as noted by Mr Ravi Menon, the managing director of the Monetary Authority of Singapore (MAS). He foresees that 2,500 to 3,500 tech jobs will be created in the financial sector each year over the medium term.
While transferable tech skills are highly sought after in the banking and finance industry, technology companies are looking to hire those with transferable soft skills. 
Telecommunications company Singtel, for instance, is hiring more than 2,000 people in various areas, including positions that do not require an extensive technology background, such as digital marketing specialists.  
Ms Aileen Tan, the company's group chief human resources officer, said: "We believe that with the right learning attitude and adequate training, even people without tech experience can transition into such 'tech lite' roles… (if they are) positive, willing to learn, and have a growth mindset."
Other than the finance and technology industries, the fast-moving consumer goods (FMCGs) sector also welcomes talents without direct industry experience to help them deal with complex business needs. 
One such example is consumer goods organisation Unilever. The company set up the Unilever Future Leaders Programme – Experienced Professionals (UFLP EP) to attract and nurture professionals with two to five years of working experience to become future leaders at Unilever that will expand the company's presence in new markets. 
According to the company, selected candidates will be rotated across different multiple functions so that they are prepared to "redesign end-to-end business models to establish successful businesses." The demands of this role reflect the importance of diverse industry backgrounds in today's workforce. 
The trend of companies recruiting outside their industry also goes beyond the private sector. The Ministry of Health (MOH), for example, is creating around 7,500 jobs and 1,600 traineeships and attachments between 2020 to 2021 to cope with the healthcare needs of an ageing population. Most of these positions are open to fresh graduates and mid-career professionals without a healthcare background.
Like what you're reading? Join us on Telegram to get real-time updates on job vacancies, upcoming career events, career-related tips and more!
What to take note of before joining a new sector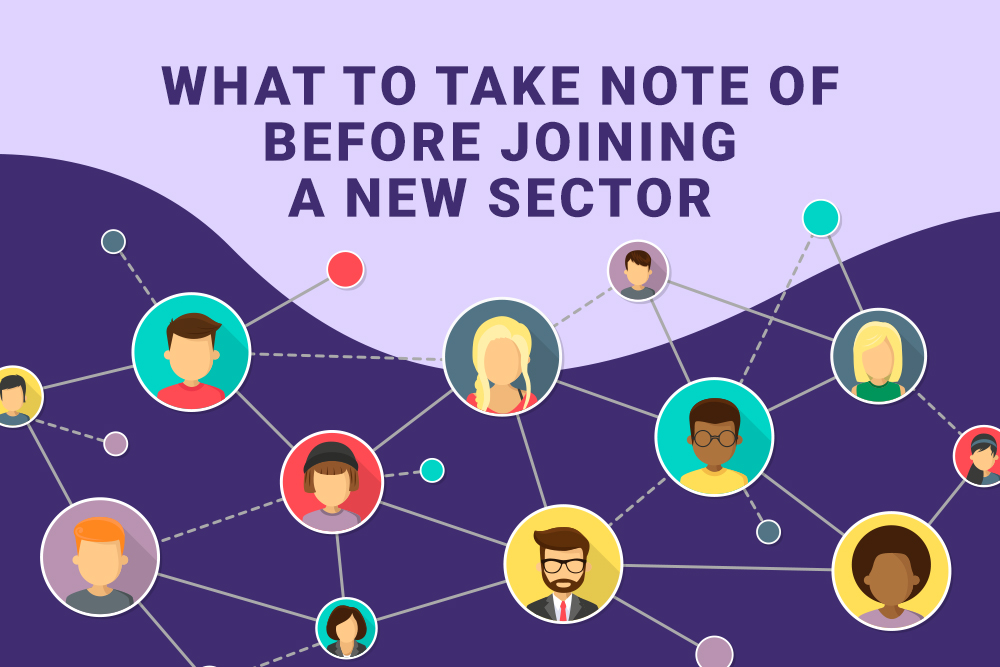 Entering a new industry means adapting to an entirely different environment than what you are used to. 
So, before making the leap, it may be useful to begin taking stock of your existing skills to see if they can apply to other sectors. 
Besides that, consider networking with those in the alternate industry you are interested in, to find out more about their field to help you decide if that is a career path that you want to take. 
If you are still unsure about joining a new industry, consider participating in Workforce Singapore's Career Conversion Programmes (CCP). The programme allows eligible individuals to receive training while they are placed into job attachments in growth sectors. 
Given that companies are open to hiring professionals without the relevant industry background, now is the time to take advantage of this trend and increase your chances of getting hired.