As an undergraduate, you may have time to explore a hobby further. Perhaps, an internship during semester breaks would appeal better, especially when you could work towards turning it into a full-time job after graduation.
Aside from internships, however, you can consider vacation or part-time jobs to gain additional income and experience in a particular line of work that would go a long way in moulding a future career path. There are many opportunities to earn and hone certain skillsets in these stints as long as you are keen to explore!
Did you know that you can find part-time jobs on MyCareersFuture now? With over 80,000 job opportunities daily for you, applying for your next job has never been easier. Start searching now!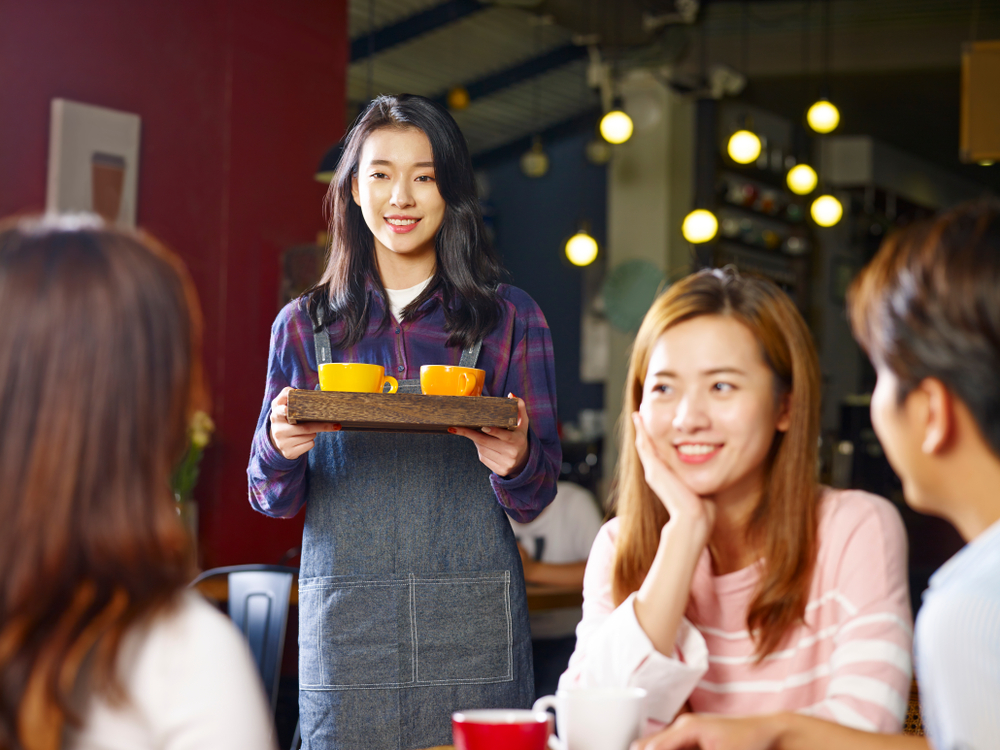 What are the best part-time jobs for undergraduates in Singapore?
The best part-time job is one that suits you, in terms of salary, experience and schedule. Here are some that you can consider and how you may access them.
1. Tuition
The demand for private or group tuition has risen tremendously over the years. Further, with a ballooning interest in online tutoring given social distancing measures, there are many options available to students looking for tuition gigs in Singapore.
Before considering this as your part-time job, you should ask yourself the following:
What subjects can I teach?
Do I still have the foundational skills to teach the subject?
Will I have time to prepare teaching materials?
How many classes/students can I manage in a week?
What will be an acceptable range of fees?
How to find?
Once you have explored the above questions and are ready to take on tuition assignments, it is time to search for one. You can:
Spread the word through family and friends, and/or social media sites on your availability as a tuition teacher, the subjects you can teach and your experience level.
Reach out to tuition agencies. Do note that you would need to pay these agencies a certain percentage as commission in the first and/or second month.
Sign up as a teacher at tuition centres.
Skills earned: Communication, classroom management and lesson delivery
2. Retail/F&B 
Another popular option is seeking part-time employment in retail or food and beverage (F&B) outlets, where you will be trained on the job. This will be ideal for undergraduates who do not mind clocking in the hours should they have enough time after school or during breaks. Unless you sign up for a single shift, you would be rostered into different work schedules, such as morning and afternoon, and even nights if the establishment runs for 24 hours each day. Some roles include cashiers, sales assistants and waiters.
How to find?
A quick job search online for such positions can bring you closer to many available options in Singapore. Alternatively, you can:
Head down to the establishment and express your interest in a part-time role.
Seek a referral from a friend or family member already working in the establishment.
Explore establishments within your educational institution for potential vacancies (this may also be circulated via your email).
Skills earned: Interpersonal communication, customer service, time management and multitasking
Like what you're reading? Join us on Telegram to get real-time updates on job vacancies, upcoming career events, career-related tips and more!
3. Tourist establishments
Just like retail and F&B outlets, you can consider part-time jobs at tourist establishments, such as Universal Studios Singapore and Jurong Bird Park. These jobs are typically front-end positions that require you to present to and manage visitors at these destinations, for which you would be typically trained for. These include show presenters or tour guides.
How to find?
Again, an online job search would do. However, you can also keep a lookout for online advertisements highlighting such vacancies. Alternatively, give them a call for more information.
Skills earned: People management, time management, customer service and verbal presentation
Not keen on the above?
These part-time stints do not just apply to undergraduates but also students of local polytechnics and Institutes of Technical Education. If they do not appeal to you, you can consider other options to earn extra income and experience while you study. For instance, freelance jobs in Singapore, such as those of writers and designers, will provide you with the flexibility to exercise your skillsets in ways convenient to you. You may also kickstart a small business in an area of interest — perhaps you want to learn what it is like being a reseller of shoes, crafts or ornaments through online platforms like Carousell or Lazada, or you are a self-trained crochet artist looking to promote your crafts or take on custom orders via Instagram.
The opportunities are endless! As long as you select a path that does not interfere with the time spent completing your education, a part-time job or freelance gig will prove fruitful in strengthening both your soft and hard skills.