Living in a technologically-advanced age, it goes without saying that having a level of digital literacy is important when competing in the job market. Coding, data analytics and web development are some of the popular tech skills employers look out for when screening candidates for specific roles.
Recording your tech skills on your resume is just one step — out of plenty — towards securing a job that demands such expertise. If you've been invited to an interview, congratulations! But remember, you're not the only one being assessed.
Like any interviewee, your goal is to stand out from the crowd. Claiming that you have the competencies required is easy. Convincing them that you're the best person for the job is the tough bit.
Ask yourself — what can I do more to prove the power of my digital skills in the interview?
Here's a little nudge in that direction, with a few tips to keep you prepared.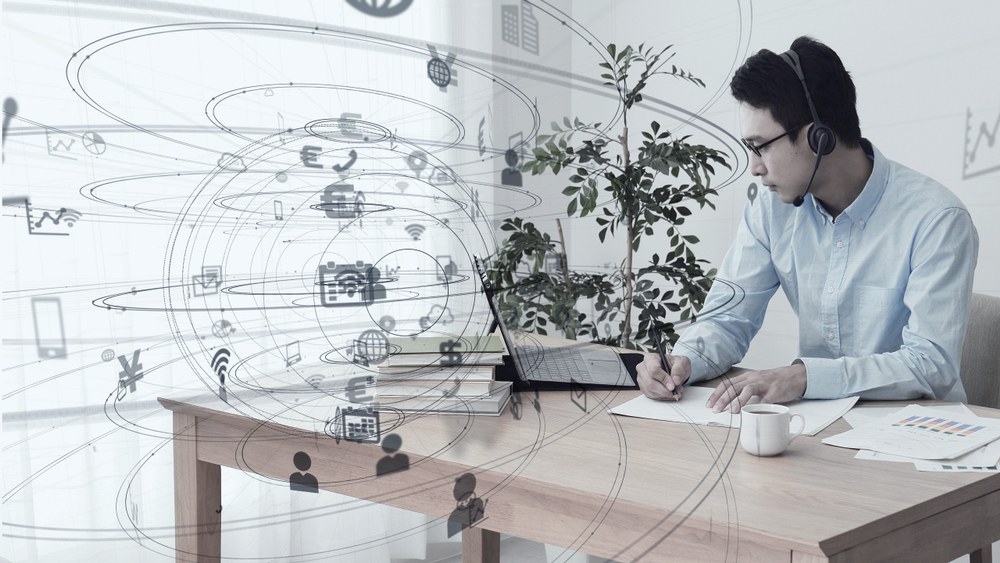 1. Demonstrate
In other words, "show", don't just "tell". Every candidate will share that they are skilled in a particular domain, be it Search Engine Optimisation (SEO), data visualisation or cloud computing. Only a few would take the bold step to demonstrate their skills live.
Employers may surprise candidates with an impromptu exercise to demonstrate the same during the interview. This is often to test your knowledge of software. It also analyses your agility and speed in providing a solution to a problem proposed.
Perhaps you're interviewing for an SEO specialist role where you will be required to suggest strategies to improve the visibility of clients' websites on search results. You could be asked to produce a proposal based on the data you need to draw from a keyword research tool like ahrefs or Semrush.
For candidates looking at a programming role, they may be presented with an app glitch to resolve. They will test your knowledge of Structured Query Language (SQL), a programming language for adding, managing and accessing content within a database.
When you're asked to, consider it the most important time to flex your tech muscles.
If not, there's no harm in proposing the same. Let them decide on the test and have your skills speak for themselves.
Attend walk-in interviews, virtual career fairs, workshops and more! Explore Career GRIT and find events and other resources best suited to your career journey. Check it out now.
2. Present results
Another tip to prove your capability during the interview is to present the results of your work from your current role or previous vocations.
This could be a project for a client, where you fixed a series of web or app issues. They, in turn, allowed the client to bring in much-awaited sales. Identify and explain the problems you resolved, and let them know how much revenue you drove!
How about running through your process behind the data you recently presented from a study using a data visualisation tool like Tableau? Dig into the details about the various functions of the tool to demonstrate your understanding and combine them with your visualisation skills.
As you discuss the above, have some visuals ready to complement your narrative. Setting up an online portfolio to track your best works is the easiest way to access them again. Either have your laptop ready or request for one, and navigate to your website for the material you need.
If you're being interviewed remotely, simply share your screen to show your work! Be sure to avoid these mistakes during the virtual call over Zoom or any other telecommunications platform.
Get bite-sized career tips and stay updated on the latest job listings and career events via our WSG Jobs and Career Advice Telegram channel!
3. Identify challenges
Any digital project you work on comes with challenges. Your effort in solving and working around them can serve as proof of your expertise.
You may discuss your challenges while presenting the results of your best work or identify those you often come across. The latter can reveal your technical understanding of the software in question or industry-specific hurdles any experienced professional would know too well.
For example, you could discuss the limitations of specific data visualisation tools. Then, propose potential changes you wish to see or recommend other platforms that offer a better experience.
Perhaps, you can map out the unique preferences of a particular industry when it comes to data analytics, and why customised solutions are necessary for the ever-evolving digital climate.
Such discussions do not need to end with a solution. Rather, it is meant to spark a technical conversation between digital practitioners, where your sharing is evident of your level of mastery.
This method will suit experienced digital professionals. However, aspiring or mid-level practitioners may dabble into this to show the breadth of their knowledge vis-a-vis the requirements of the role they are applying for.
Looking for ways to upgrade your digital skills? Investing in online learning is a good starting point. It'll be helpful to do an audit of your skillsets before deciding on the new skills to pick up. All the best!