For many people, the Covid-19 pandemic was a wake-up call to rethink our careers.
Even if we are in stable jobs, all these can easily be derailed by an unpredictable, global event.  
Personal trainer Mr Benjamin Lam discovered the importance of having a wide range of skills during the pandemic.
During the circuit breaker period, Mr Lam was forced to conduct his classes virtually. He also had to figure out how to market his classes online and create publicity materials. 
In an interview with The Straits Times, Mr Lam said: "I'm a freelance trainer and a one-man show, so I didn't feel the urgency to upgrade myself because everything was there.
"Now I can't do it anymore, I'm forced to adjust. Because of that, I'm working on all the other things I'd been procrastinating on like social media marketing, creating posters."
Have a job but want to level up? Explore career events and resources designed to help you develop your skills and expand your knowledge with Career GRIT. Check it out now!
Why is broadening your skills important?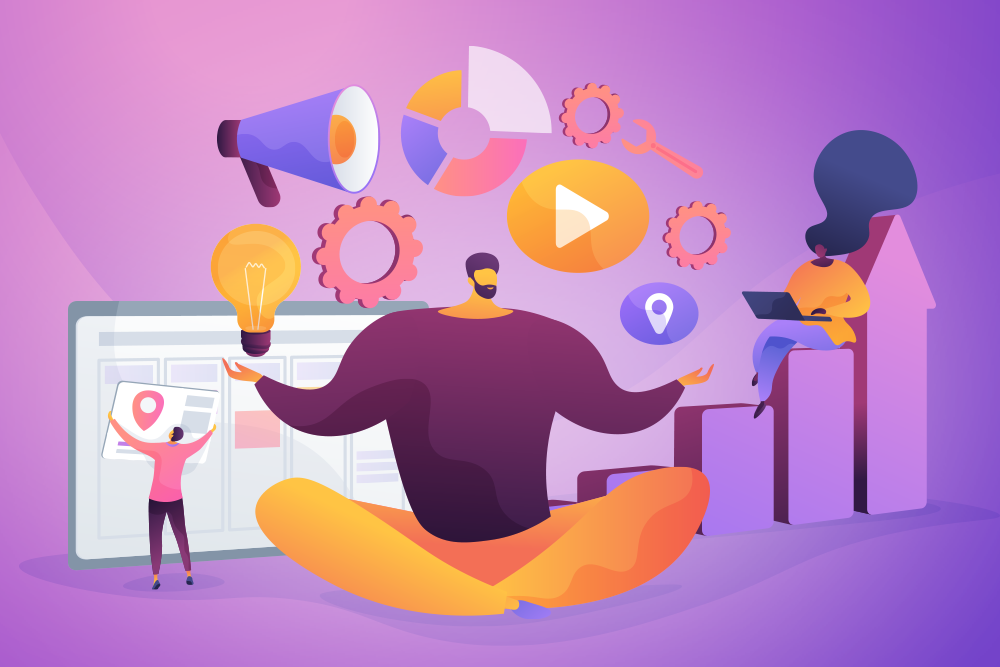 In the same article, Minister Grace Fu urged professionals in the sports industry to think about diversifying their skills via a Facebook Live session.  
"With the current situation, because things are quiet, it's really a good time for reflection. Maybe we should all think about how we can make ourselves a lot more robust and how do we broaden our skillset, so we're not relying on just a single set of skills," she said.
Of course, Minister Fu's advice applies to everyone else as well.
Just as we diversify our investment portfolios, we need to increase our skill sets to hedge against events that we have no control over.
Being a jack of all trades doesn't mean that you are a master of none. It is about adding more skills to your toolbox so that you can pivot quickly when necessary.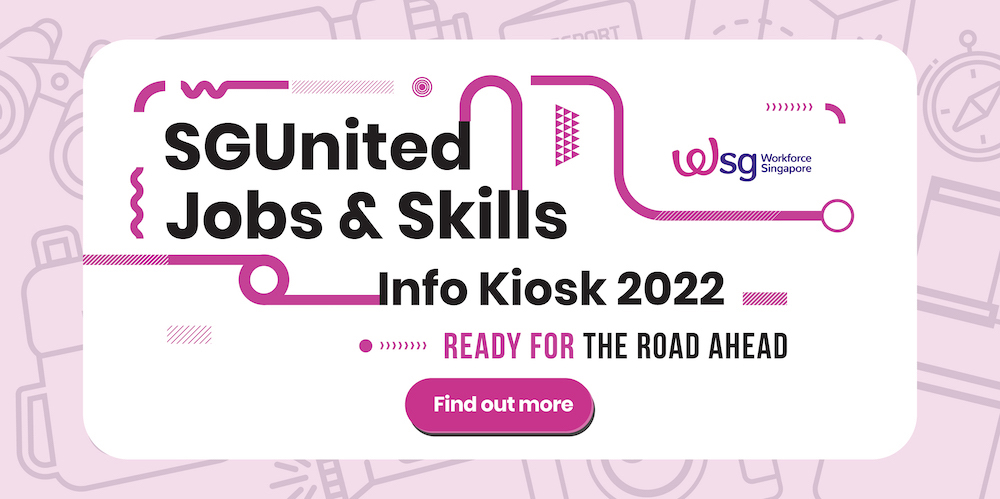 As employees, having an additional skill set can help us move up the corporate ladder in the long run.
Take the case of 46-year-old Ms Katherine Chua; she started as a personal assistant and eventually became promoted to an Inventory Analyst after completing a Diploma in Procurement and Supply Management.
Not content with her accomplishments, Ms Chua has now set her sights on pursuing a career as a data protection officer — a skill she is learning from scratch.
Acquiring multiple skills can also improve our work performance.
When you learn new skills out of your comfort zone, it allows you to draw connections across disciplines to solve issues — a skill required to thrive in the future economy.  
Looking to future-proof your career? Your resource for career-related articles, updates, and events starts here!
Recognising the importance of diverse skills, National University of Singapore is planning to set up a College of Humanities and Sciences to provide a broad-based and interdisciplinary education for the future.
NUS president Professor Tan Eng Chye explained: "The rapid pace of change in many industries means that the old model of intense academic specialisation will no longer work for our young adults." 
"Rather, graduates into the workforce will need the breadth of knowledge, depth, as well as the ability to integrate multiple disciplines to solve complex problems."
In some cases, mastering a new skill can lead to another income stream.
For instance, a finance executive with a photography hobby can one day monetise his or her hobby by providing wedding photography services.
If he or she loses the job one day, the photography skill allows for a smoother transition to a new industry.
How to expand your skills?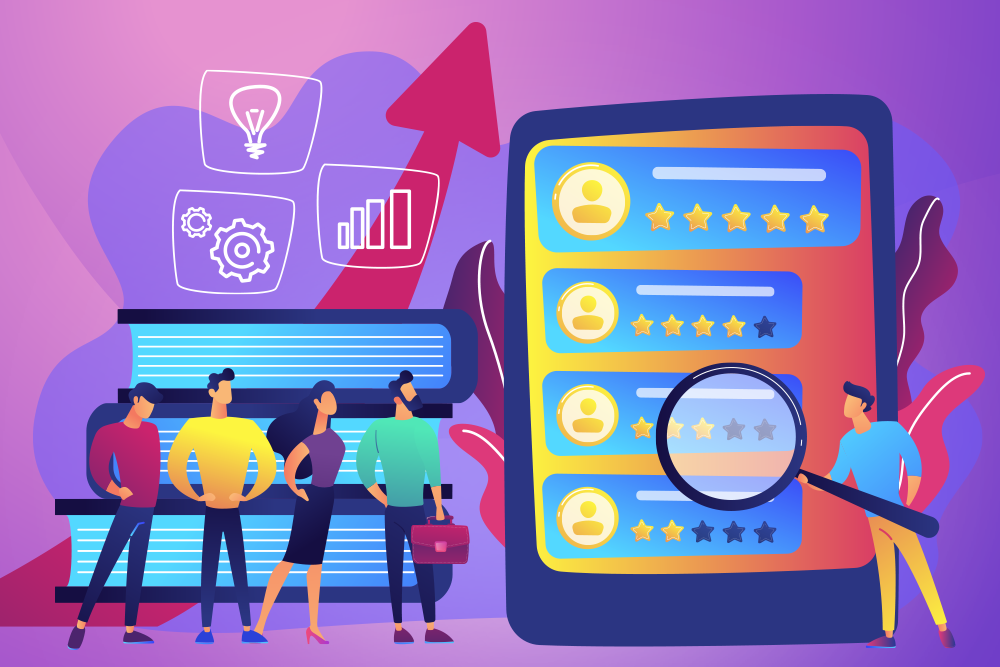 Before you start thinking about expanding your skills, take a step back to audit your abilities.
While doing so, it helps if you have constructed your career plan which charts your short-term and long-term career goals, as well as your plans to achieve them.
If you are unsure of how to create a plan, start by figuring out your interests and career priorities.
Then identify skills in a domain unrelated to your existing skills. For instance, if you are an engineer, you can think of learning digital marketing.
Consider taking some of the in-demand skills that match your interests to future-proof your career.
Digitalisation will take an increasingly important role in the future workplace, giving rise to hybrid roles such as data science evangelist positions, that require a mixture of data science and consulting skills.
Thus, we need to start acquiring these skills to ensure that we adapt to changes at work.
Besides hard skills, transferable skills such as creative problem solving and diplomacy will remain as key assets to employers, as they allow you to resolve issues at work effectively.
The good news is that there are plenty of courses that can help you acquire these skills.
If you're looking for roles in customer service, data analysis, project management, recruitment, supply chain and sales development, LinkedIn's new Skills Path service allows you to upskill with free courses, and validate these skills with assessments, to help you become more noticeable to potential employers.
The online learning market is rapidly growing and will only continue so. Whether you're planning to learn a new skill in your free time or further your knowledge in the industry, online learning presents stellar opportunities to do so.
Attend walk-in interviews, virtual career fairs, workshops and more! Explore Career GRIT and find events and other resources best suited to your career journey. Check it out now.
For instance, you can use your Skillsfuture Credits on a wide range of paid courses on MySkillsFuture.
Other paid platforms to consider include LinkedIn Learning, Udemy, and edX by Harvard University.
For free courses, you can leverage Coursera's audit course function to sign up for various courses.  
After completing the courses, you can highlight your achievements in your resume and LinkedIn profile to demonstrate your proactiveness to future employers.
Read Also: Rediscovering Your Career: The First Step in Upskilling
With the world changing rapidly, the only way we can remain relevant is to continuously acquire diverse skill sets.
In the long run, an expanded skill set can also help us to progress as an individual and in our professional careers.
LinkedIn supports local companies
With the support of the National Jobs Council, LinkedIn will also help Singaporean companies evaluate and hire candidates based on their skills, instead of traditional criteria like education degrees, designations and networks. If you're an employer, this will help you broaden your talent and hiring pools, and build a more diverse workforce.