By 2022, 75 million jobs will be displaced in the world's 20 major economies, according to a Future of Jobs Report. This will be accompanied by 133 million new roles, created to foster greater collaboration between humans, machines and algorithms.
From an employer's point of view, hiring talent with the skills required for new or redesigned roles is important to keep up with the advancements and changes in the industry. Failure to fill the skills gap not only indicates a potential downfall for an organisation; there may not be sufficient qualified talent to meet the skills demand for the future economy.
What does this mean for professionals and/or jobseekers like yourself? Staying economically relevant by upskilling and reskilling is now an ongoing pursuit, whether you're employed or not.
Attend walk-in interviews, virtual career fairs, workshops and more! Explore Career GRIT and find events and other resources best suited to your career journey. Check it out now.
What is upskilling & reskilling?
Often used interchangeably, upskilling and reskilling have specific nuances that put them apart.
Upskilling refers to the learning or teaching of new skills, meaning these skills are those added on to existing competencies necessary for the demands of a present role. It is important that the skills you learn are relevant to your career growth.
The purpose of reskilling, on the other hand, is to prepare for a different role.
To put the above into context, a digital content writer can choose to upskill by learning how to use and apply analytics, in ways that allow them to write more data-driven content.
They may also choose to reskill by completing a coding certificate to pursue a web development role, or a beginner IT qualification to land an entry-level position.
Benefits of upskilling & reskilling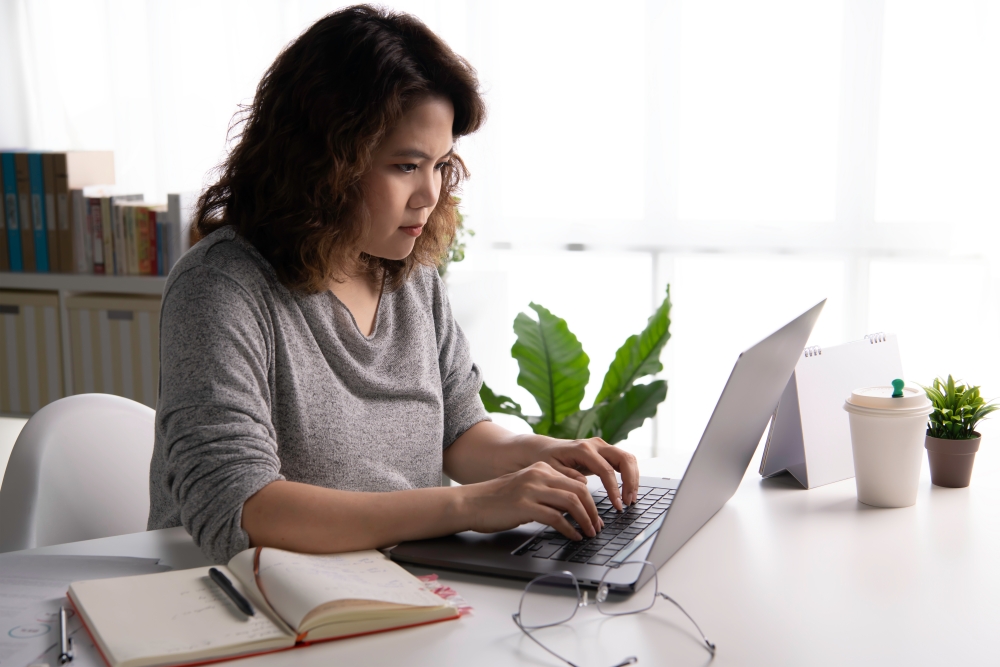 It goes without saying that both upskilling and reskilling allow you to expand your skillsets and find your footing in the volatile economy. Since your career growth is heavily rooted in what you can bring to the table, acquiring new knowledge at every stage of your professional life is essential.
Here are the key benefits:
Bridge the digital divide: To put the benefits into context, updating your skills enables one to be digitally proficient and ready for any disruption. With digital transformation at its peak, having talent that can navigate the complexities of automation, machine learning and the like pays well for any employer.
Boost job satisfaction: Being productive is necessary for job satisfaction. Employees can gain confidence by applying their newly acquired skills, as they see their impact and feel motivated to do their best.
Develop a growth mindset: With the world changing more quickly than we can keep up, it's important to know how to adapt. Learning new skills primes you to be open to change and continual growth.
How to upskill & reskill
1. Set your goals first
There are many ways to upskill and reskill, the first step being to define your career goals — where you want to be.
You can begin by outlining your SMART goals, which include mapping out both long term and short term goals.
2. Attend conversion programmes for reskilling
If you want to be reskilled for a new role, Career Conversion Programmes or the SGUnited Mid-Career Pathways Programme are good places to start.
Alongside theory training, you also get to learn on the job via Attach-and-Train programmes with participating employers.
This way, you not only gain new capabilities but also get to apply them in the real world and witness the impact you make.
3. Sign up for courses to upskill as an employee or individual
Aside from seeking training from your employer, you can choose to upskill on your own by signing up for online courses while you work full-time.
You can consider various platforms for relevant certified courses. From online courses by Udemy to in-person classes run by SkillsFuture, the opportunities are endless.
These online avenues are also useful for facilitating self-learning among those looking to be reskilled in a fresh domain.
What does upskilling & reskilling mean for the top hiring industries?
The digital wave will revolutionise the way many industries operate today and tomorrow. In Singapore's top sectors, it will become necessary for employees to remain economically relevant. Meanwhile, candidates have to prove that they have the capabilities useful for organisations looking to thrive in the digital future.
1. Banking & finance
Upskilling in the domain of artificial intelligence will benefit those looking at fraud detection and risk management. Greater reliance on payment gateways in the banking and finance world means analysts will have plenty of data to make sense of consumer patterns back-end, indicating the need for professionals with data analytic skills.
Skills in programming and blockchain engineering are other avenues to consider too.
2. Infocomm Technology (IT)
Expanding skillsets in the IT sector goes without saying. With so many new technologies and the need for IT professionals to spearhead digitalisation efforts across industries, keeping your fingers on the pulse is important here.
Cybersecurity takes the lead in this industry, now a critical backbone of any sector in the digital world. Continuously upgrading yourself with the necessary cybersecurity certifications will help you stay relevant in this dynamic field.
3. Services
From retail and food & beverage establishments to e-commerce and digital marketing, the services sector will continue to welcome new technologies that aim to optimise operations. This could be using digital ordering kiosks at restaurants, generating online waybills and invoices for shipments or automatically identifying leads to pursue with an email marketing tool.
Being able to operate and maintain new hardware and software allows you to stay relevant to industry needs.
4. Manufacturing
The manufacturing sector is going digital in numerous ways, whether that means smart factory assembly lines assisted by automation and robotic technologies or big data analysis to predict supply and demand.
New manufacturing jobs like Digital Twin Architects or Robot Teaming Coordinators also mean greater scope for those looking to find new pathways in the industry.
It's never too late to upskill or reskill. As long as you have the right mindset for growth and the motivation to keep trying, you will be able to reach where you want to be.
For a start, check out some key soft and hard skills that can boost your career growth below!

Don't Fight Digitalisation: Here's How to Remain Attractive to Employers
Want to be More Employable? Brush Up on Your Project Management Skills
Working Remotely: Improving Communication Skills to Collaborate Better
Transferable Skills: What Employers Are Looking For and How to Develop Them
6 Effective Career Skills That You Could Learn From Training Videos
Not Sure What Skills to Pick Up? Here's a Guide for You
Staying Employed: How and Why You Need to Pick Up New Skills
Want to Learn New Career Skills? Pick Up a Hobby
Upskilling and Reskilling: Know the Difference and Why They're Important for Career Resilience