With the rise of the Covid-19 pandemic, there are certain things we have to accept as the new normal.
It may be awhile before we can attend a large scale event again, and travelling to our favourite holiday destinations would be a very different experience.
Once a sign of etiquette and courtesy- even the seemingly innocuous task of shaking hands is now frowned upon.
Our jobs, too, have changed.
Working from home is a new reality, with a recent Gartner survey showing that 74% of CFOs are planning to move previously on-site employees to remote work arrangements post-Covid-19.
Twitter's CEO Jack Dorsey even announced recently that employees who can work remotely will be allowed to work from home, FOREVER.
So what are some possible jobs we can look for that are still hiring, and could potentially allow us to work from home during this pandemic?
1. Online shopping
According to data analytics firm Nielsen, 37% of Singaporean consumers have increased their online shopping activities since the Covid-19 outbreak.
As more Singaporeans spend their time at home, the number of people shopping online can only rise.
Amazon Singapore is one such online retailer that is "hiring aggressively", with almost 200 jobs listed on their LinkedIn profile.
A little fun fact for you, FlexJobs recently released a list of 100 companies with the most telecommuting jobs. Amazon came in seventh, out of a total of over 49,000 companies.
But we all know that when it comes to online shopping providers, the choices are plenty, and so are your potential employers.
Lazada and Shopee are just some of the companies out there who are still hiring during the Covid-19 pandemic.
And you don't have to be an expert in online shopping to join them; from supply chain to marketing, finance to data, there is a myriad of options for you to explore and apply for.
Web-based consumer marketplace Carousell is a local company that has grown significantly over the last couple of years.
Once a platform for Singaporeans to sell their unused goods, it has expanded regionally across Southeast Asia, Taiwan, Hong Kong, Canada, Australia and New Zealand; with a marketplace for not just second-hand consumer goods but also cars, property and more!
And they are always looking for hands and minds to help them expand further, with over 100 job listings available online.
Happy Shopping! (for your next job!)
Read Also: Job Vacancies: More Opportunities During Covid-19 Than Before
2. Social media
With the entire globe staying home, social media has seen some of its biggest jumps in usage.
In Facebook's first earnings statement since the pandemic hit, the company shared impressive statistics: Nearly 3 billion people now use at least one of Facebook's apps (Facebook, Instagram, Messenger, or WhatsApp) each month, an 11% increase year over year and the highest it's ever been.
Facebook alone had 2.6 billion monthly active users, an increase of 10% year over year.
And as people look for more ways to keep themselves entertained while they stay home, viral dancing and lip-syncing app TikTok has amassed over two billion downloads on Google Play Store and Apple's App Store; which comes as no surprise that they are actively looking for people to work for them.
Current positions available include Creative Director, HR operations consultant, product marketing manager, and more.
Facebook too has almost a hundred jobs listed on its website for you to pursue and "like".
3. IT and Electronics
With the pandemic forcing us to #stay home, there's been a sharp increase in demand for products and services that help us work, study and play at home.
Laptops, Televisions, computer monitors and electronics of all kinds are being snapped up; LG Electronics Singapore has seen a surge in sales since the pandemic first hit.
In fact, Aftershock PC, a home-grown tech company, is hiring Singaporeans to help deliver the ultimate custom PC experience in the region.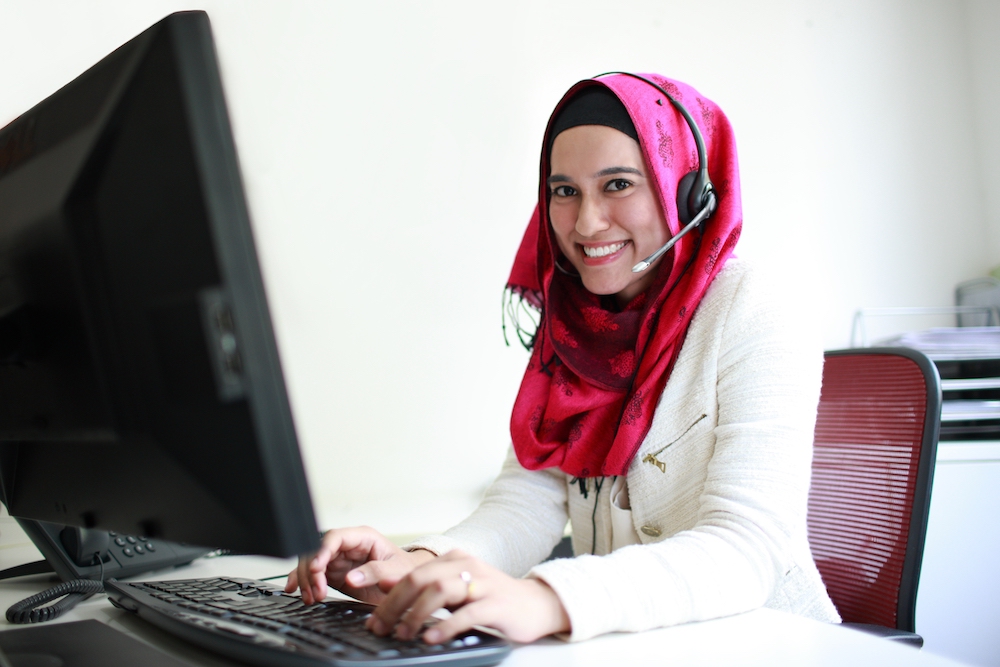 Tech companies have also seen a boom in business because of efforts to curb the spread of Covid- 19.
Esri Singapore's special technology allows the public to check the crowd size of people visiting parks and malls via the National Parks Board's Safe Distance @ Parks portal and Urban Redevelopment Authority's Space Out website.
As a pioneer and leader in location strategy and analytics solutions, they are currently looking for suitable candidates in a variety of positions.
Where else can I find work?
A great place to start would be SGUnited Jobs, an initiative to look after fellow Singaporeans during these extraordinary times.
The Fortitude Budget announced in late May also aims to create more than 40,000 jobs as part of a two billion dollar employment and training package.
Local packaging firm Container Printers are actively looking for people to join its team — via the SGUnited Jobs initiative they are looking to fill vacancies in information technology (IT), quality assurance, production, and operations.
Singapore's biggest Telco SingTel is also looking to bring on board 600 trainees in roles such as engineering and marketing.
Even local bank DBS has plans to hire over 2,000 new staff despite the pandemic.
Find work from home jobs with WSG
If you need help opening a door to a fulfilling career, then WSG can lend a strong hand. Career guidance, workshops, opportunities, and more await you.
Looking for a job? Trying to ace that interview? Subscribe to our Telegram channel for useful career tips, resources and events!
And if you're in dire need of support in finding a job, then MyCareersFuture is the smartest way to search for one!
Search for jobs based on your skills, full-time or part-time, discover suitable jobs you might not have considered before or find jobs with government support.