A robust legal system supports a country's economic development by providing people with fundamental rights and businesses with dependable stability. Today, Singapore is recognised as one of the best-performing legal systems, ranking near the top of the World Bank's Worldwide Governance Indicators and the World Justice Project Rule of Law Index.
Looking to get involved? Here, we consider why Singapore's legal industry is an appealing career path for countless people. We also explore the most common roles in this sector and their expected salaries.
Looking to join the legal industry? Explore available job listings now on MyCareersFuture!
What is the legal industry?
There are many avenues to explore when joining the legal sector, yet what unites each side of the industry is the desire to provide Singapore with a fair and accessible justice system.
For example, you might work in the industry for a law firm as a solicitor offering legal advice, or as a barrister, where you prepare legal documents and represent clients in court.
You might also work for government institutions that update the legal framework itself, or for courts and tribunals in an administrative or associate role.
No matter the path you choose, your job in the legal sector provides an immense public benefit that helps deliver a just and equitable society for all.
Why you should work in the legal sector
Choosing to pursue a career in the legal industry provides a host of compelling rewards. For example, an outstanding variety of career paths ensures you experience excellent personal growth and professional development.
Singapore is well on its way to becoming one of Asia's leading hubs for legal services. Due to its political stability and economic prosperity, legal institutions like the Singapore International Arbitration Centre have seen exceptional growth, becoming the third-busiest arbitration centre in the world.
The legal industry is also adopting forward-thinking technology that positions Singapore at the forefront of the global sector. The Legal Technology Platform (LTP) will push Singapore's system to new heights, through enhanced digital workflows and support for local law firms.
Looking for a new role? Explore over 100,000 jobs available on MyCareersFuture now!
What qualifications do you need to work in the legal industry?
If you're looking to become a lawyer in Singapore's legal industry, you'll need to undertake a four-year bachelor's degree.
During your studies, you'll choose a specialisation – such as business law, criminal law or civil rights laws – that pushes you towards a specific legal area. Once you've completed your degree, you'll have to pass the Bar exam to practice law.
For those not wanting to become a lawyer but still aspiring to work in the legal sector, there are many fascinating jobs that could offer a fruitful future.
From becoming a paralegal to working as a mediator or court support staff, graduates and mid-career switchers can find exciting opportunities in the legal industry.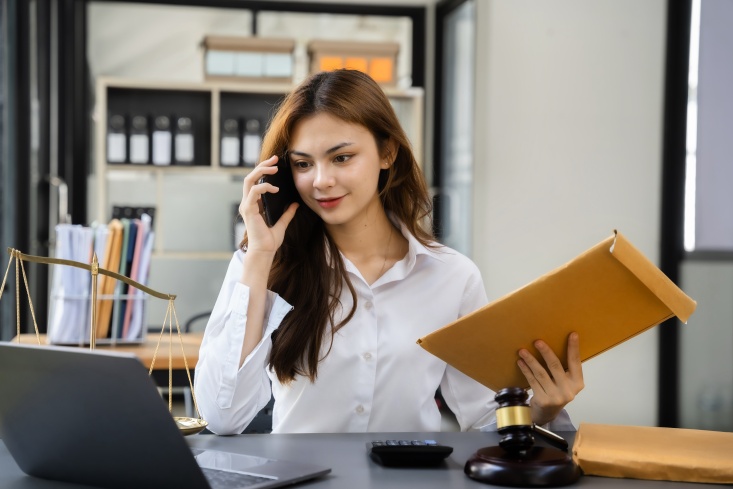 Legal industry salary estimation
Many roles in the legal system require a high level of education and experience, making earning your qualification a long and complex process.
Fortunately, the salaries for these roles often reflect this expertise, ensuring you're compensated excellently for your time and knowledge.
Below, we've put together a list of common jobs in the legal industry and their salary ranges, beginning with starting pay.
Please take note that these figures are not officially approved by Workforce Singapore. These are deductions after pooling together data from various sources. These include:
Indeed Salary Guide
Glassdoor Salary Guide
Jobstreet Salary Guide
Talent Salary Guide
PayScale
Seedly
These only serve as a helpful benchmark of salaries in the legal industry and are not indicative of actual salaries.
Legal Industry Salary Guide in Singapore

Role

Minimum Education Qualification

Salary

Lawyer

Degree

$5,500 – $8,600

Legal   Secretary

Degree

$2,500 – $4,750

Court Clerk

Diploma

$3,000 – $6,000

Paralegal

Diploma

$3,000 – $6,000

Mediator

Diploma

$2,150 – $6,200
Find your place in the legal industry
As legal services have become increasingly liberalised in Singapore, many of the world's leading law practices have opened up their regional headquarters. Whether you're looking for a job with a top-notch local or international firm, a stellar operation is hiring for your preferred position.
To discover more about your career options and research techniques to compare your salary against similar employees, head to Workipedia by MyCareerFuture's 2023 Salary Guide. This helpful resource ensures you make the best move for your career prospects.