When 2020 began, we had plenty of hopes for the new year. 
Some of us looked forward to taking up new work responsibilities or changing jobs, while others assumed that they would carry on with life as usual.
However, reality turned out vastly different from our expectations.  
Although 2020 brought its fair share of challenges, not everything was doom and gloom.
Throughout the pandemic, there were many situations where we demonstrated our resourcefulness and grit to overcome our obstacles.
Attend walk-in interviews, virtual career fairs, workshops and more! Explore Career GRIT and find events and other resources best suited to your career journey. Check it out now.
Here is a look back on what we have learnt in the past year, and how we can continue applying these lessons in the workplace.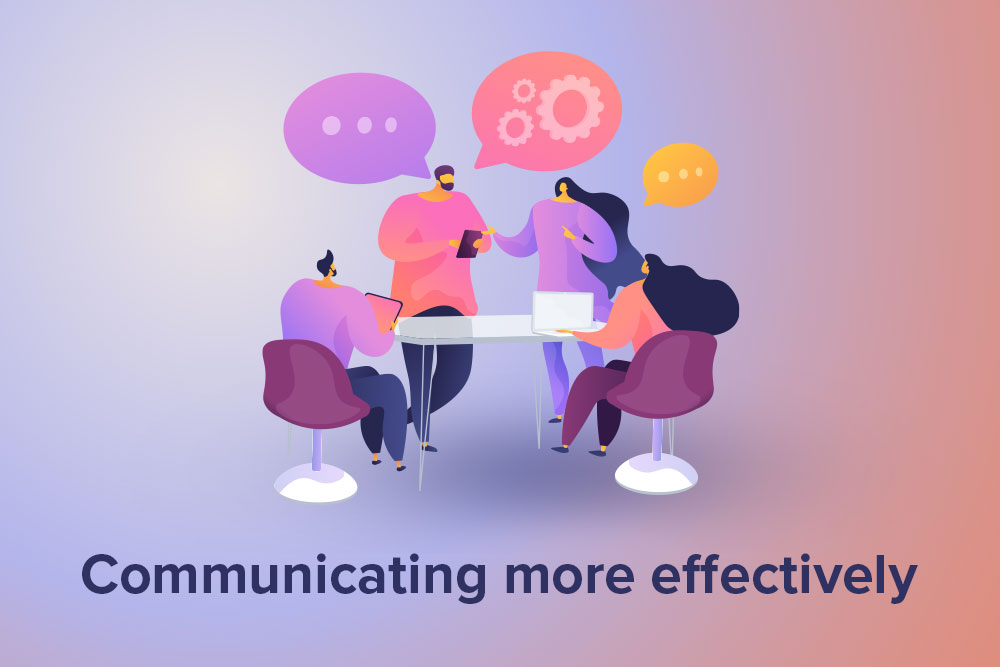 Everyone knows the importance of communication in the workplace. However, the pandemic forced us to hone our skills further when we had to work remotely.
For many of us, that was unfamiliar territory as we had to navigate the complexities of communication without non-verbal cues. 
Nonetheless, research suggests that we may have adapted to the #NewNormal.
According to the Cigna COVID-19 Global Impact Study, 65% of Singapore employees surveyed felt that communication with their colleagues had improved during the pandemic. 
The researchers attributed the findings to the use of virtual conferencing tools, which allowed us to share our experiences and continue having informal conversations, that we used to have in the office. 
Besides that, improved communication could also be due to more streamlined communication. 
Some companies such as IT services provider CrimsonLogic, took pains to frequently check in on their employees to ensure that everyone is on the same page.
Ms Sylvia Koh, chief people officer at CrimsonLogic, shared that their work teams usually do a call at the start of each week, to discuss what needs to be done as well as an end-of-the-week call to catch up. 
Looking to grow your team? Tap on our 500,000-strong talent pool of Singaporeans by posting your jobs on MyCareersFuture today.
As with all skills, there is always room for more improvement.
Given that remote working is likely to continue, we can keep brushing up on our communication skills by taking courses, setting clear expectations as well as checking in with our teammates regularly, to keep track of their progress and offer guidance where necessary.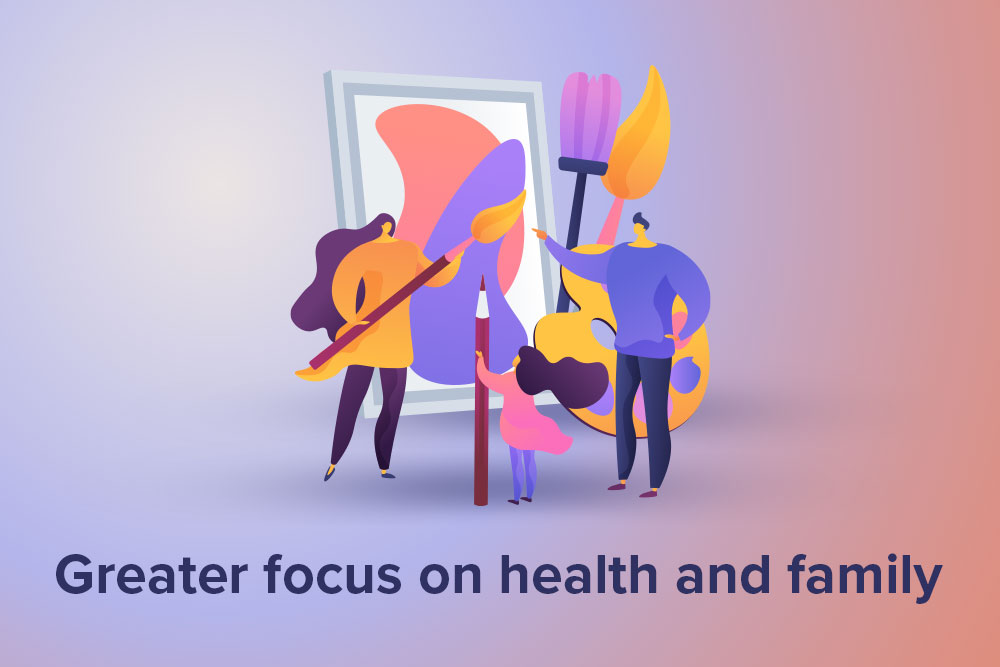 While many of us recognise the importance of having a healthy lifestyle and spending quality time with our families, we inevitably take these for granted amid our hectic work schedules.  
During the circuit breaker period, some of us managed to make some positive changes to our lives such as working out at home and having healthy meals.
As shown from the AIA Real Rewards Poll 2020 findings, 65% of Singaporeans realised that they took their health for granted. Additionally, 93% of those surveyed prioritised staying healthy over other pursuits to get through the circuit breaker period.
This is a welcome change since exercising is known to improve our mental and physical health. 
Beyond that, being able to work from home allowed us to enjoy quality time with our family members.
For instance, Ms Bianca Loo, 35, relished bonding with her nine-month-old son and witnessing milestones such as him picking up a sippy cup for the first time.
Before the pandemic, Bianca travelled frequently for work as the head of sales of technology company Criteo. Thus, she often missed out on important milestones in her child's life. 
If anything, this experience reminded us of how rewarding it was to have a balanced life. After all, working long hours regularly can lead to burnout and a slew of health issues.
Hence, it is important to set aside sufficient time to rest, so that we are recharged when we go back to work.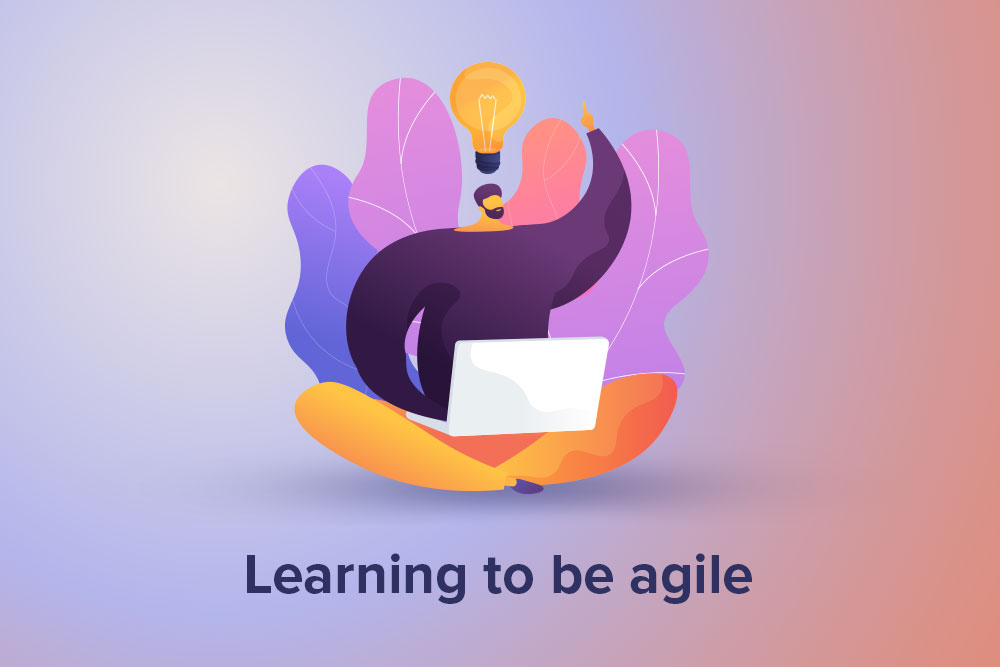 When safe-distancing measures kicked in, many industries were badly affected. Nonetheless, many companies showed their adaptability and resourcefulness, by turning to creative solutions to overcome their challenges. 
For instance, many restaurants went digital and started offering delivery and takeaway services to ensure that their businesses stayed afloat when seating capacity was slashed.
Other companies such as Domino's Pizza turned to traditional advertising to increase their sales.
The pizza company worked with Salesworks, to sell their vouchers door to door when their staff was not allowed to distribute flyers in public. 
As seen in these examples, change is the only constant.
Hence, as employees, we need to anticipate changes quickly and adapt accordingly to turn a crisis into an opportunity. 
Looking for professional advice on career resilience? Let us help you. Click here to register your interest and we'll be in touch soon.
Ultimately, what does not kill us makes us stronger.
The pandemic tested us in unimaginable ways. But it also honed our skills, making us stronger, nimbler, and better communicators – all these are important traits that will help us advance the corporate ladder.
As we look forward to the new year, let's continue applying these lessons diligently!