Ready to put your technical skills to the test? Becoming a systems engineer means you design and implement engineered systems that enhance productivity and performance. As this role is in demand across virtually every major industry in Singapore, finding the ideal position for your skills and passion is within your grasp.
With a bachelor's degree in systems engineering – alongside a potential specialisation in your chosen field – you can choose to enhance your industry experience or pursue higher education. Here, we explore the role of a systems engineer and how it differs between several sectors, ranging from cloud-based infrastructure to environmental processes.
Ready to get a new job? MyCareersFuture has over 100,000 job postings now available! Start applying now.
What does a systems engineer do?
A systems engineer's job description will change depending on their industry. However, some core overlapping responsibilities remain consistent across most sectors. Primarily, systems engineers are tasked with a project's engineering, business objectives and management to help the organisation accomplish its goals.
The nature of these systems can differ dramatically across each sector, with systems potentially involving manufacturing processes, the flow of digital information, or even how people are deployed to meet a specific need. Meanwhile, systems engineers troubleshoot problems, automate tasks, develop upgrades, and collaborate with varied stakeholders to achieve business objectives.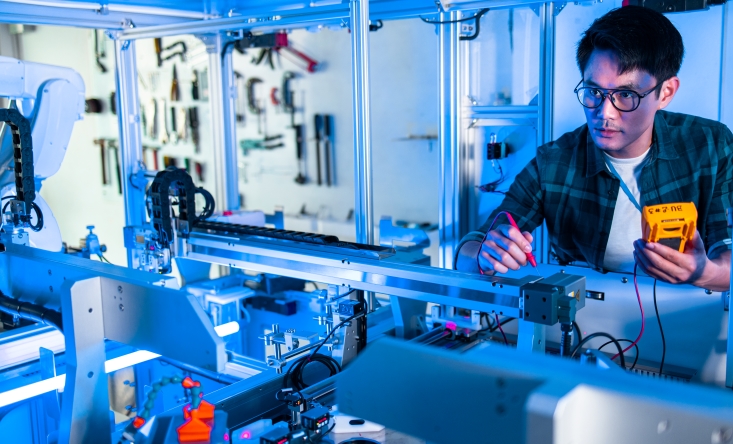 The difference between systems engineer roles
If you're interested in becoming a systems engineer, there's no shortage of rewarding roles within a myriad of industries. Here, we cover some of the most fascinating positions to help you find your ideal career path.
1. Cloud systems engineer
The cloud systems engineer role is a wide-ranging position that requires expertise in numerous areas to develop software for cloud service architecture. Working alongside a team of programmers and developers, cloud systems engineers are typically responsible for the maintenance and troubleshooting of these complex software solutions.
Businesses requiring a tailored cloud solution have a cloud systems engineer overseeing the product's entire lifecycle, from the design stage through to optimisation, maintenance and support. With cloud technology increasingly critical to how businesses conduct their operations, this position will remain essential in the years ahead.
2. Infrastructure systems engineer
Businesses rely on increasingly complex IT infrastructure to meet their needs. An infrastructure systems engineer is required to design, build, deploy and maintain this technology to ensure it scales alongside the business while enabling its objectives. As you might expect, this requires an in-depth knowledge of hardware, networking and software solutions.
Having an analytical mindset and an appreciation for high-quality documentation helps infrastructure systems engineers coordinate challenging IT projects that require meticulous attention to detail and technical understanding. This role also oversees security policies, storage management and robust repair plans.
Want to increase your chances of nailing the job interview? Our virtual seminars can teach you effective job search strategies, enhance your personal brand, and more. Explore Career GRIT to learn more!
3. Communications systems engineer
Telecommunications and internet networks are essential to our modern-day existence, with this technology powering everything from aviation communications to text messages between friends. Communication systems engineers design and manage these vast networks that operate using a variety of mediums, including satellite technology, radio masts and digital signals.
Your job requirements can change significantly depending on your sector. For instance, the defence industry and emergency services require so-called 'no-fail communication systems', where accessibility and security are paramount. However, no matter the sector you choose, a comprehensive understanding of electromagnetics, signal processing, analog and digital modulation, and circuit design is crucial.
4. Environmental systems engineer
If you're looking for a green sector job, working as an environmental systems engineer might be the perfect next step for your career. Throughout this role, you'll plan and manage water, air and land resources to develop sustainable solutions for diverse environmental issues, helping to transition traditional workflows to more eco-friendly alternatives.
By learning how these complex natural systems interrelate with the built environment, you can help foster ecosystems and deliver improved business outcomes. Working alongside biologists and resource managers, you'll use your technical engineering background to tackle today's most challenging climate-related concerns.
Want to be in the know of the latest career tips, events and workshops organised by Workforce Singapore? Sign up for our e-newsletters now!
5. Transportation systems engineer
Transportation and logistics are only becoming more sophisticated as technologies such as artificial intelligence and machine learning enhance our understanding. Today, transportation systems engineers oversee the planning, design, construction and maintenance of civil engineering projects related to roads, bridges, train stations, airports and more.
With a strong understanding of construction and engineering principles, you'll use a creative skillset to develop cutting-edge transport solutions that enhance how people and products get from A to B. Meanwhile, you'll require outstanding problem-solving skills to mitigate issues alongside a thorough understanding of local regulations to ensure your projects remain safe and compliant.
For fresh graduates or career-switchers who are finding it challenging to land their preferred system engineer role, consider a traineeship to gain some experience before forging ahead with your job search.