Do you take pride in finding the most efficient way to complete a job? Getting qualified as a project coordinator can make the most of this talent.
Working to ensure projects across in construction, finance and technology sectors are executed seamlessly, a project coordinator focuses on administrative tasks that enhance business operations and ensure each project stakeholder understands their responsibilities. Here, we consider the daily role of a professional project coordinator.
What does a project coordinator do?
Project coordinators typically work underneath a project manager, who is ultimately held responsible for the project's success. So, how does the project coordinator fit in?
Project coordinators are vital to achieving business objectives as they work on the finer details of project execution. For example, managing schedules and various stakeholders, keeping track of the project's budget, producing training materials and organising contracts between the client and contractor.
Find your next job on MyCareersFuture. We have over 100,000 job opportunities daily for you.
Fundamental project coordinator responsibilities
Utilising a robust mix of soft and hard skills, project coordinators must remain highly organised to complete their job to the highest standards. Below, we look at just some of the chief responsibilities overseen by project coordinators.
1. Timeline creation
A project coordinator's job description usually includes the creation of project timelines and team schedules. This includes outlining the scope, making precise judgements about the time each task will take, and assigning team members to specific roles that advance the project.
This responsibility requires outstanding time management skills, as you must consider numerous factors that could affect the project's deadline. However, with detailed planning and superior problem-solving skills, you can effectively overcome hurdles to keep the project on schedule.
2. Tracking project progress
As you might expect, one of the primary responsibilities of a project coordinator is tracking the job's overall progress. Having delegated tasks to the ideal parties, project coordinators track and analyse the performance of each sector to ensure the project is moving in the right direction.
By developing and tracking data points that capture the project's success, project coordinators also produce detailed reports that keep crucial stakeholders updated about the latest development. Typically, these will be discussed alongside the project manager and other relevant parties.
Considering a Mid-Career Switch? Register for a complimentary session with WSG's Career Matching Services for some helpful guidance today.
3. Budget monitoring
Staying on top of a project's budget is one of the most critical jobs for a project coordinator. Before the job can begin, the project coordinator must produce a comprehensive cost estimate that considers virtually every factor involved. Meanwhile, understanding cash flow is also crucial for allocating resources.
From labour costs and materials to transportation and research, developing an accurate budget forecast can be challenging for even the most experienced project coordinator. However, this process is essential for monitoring the success of a project and ensuring the business operates efficiently.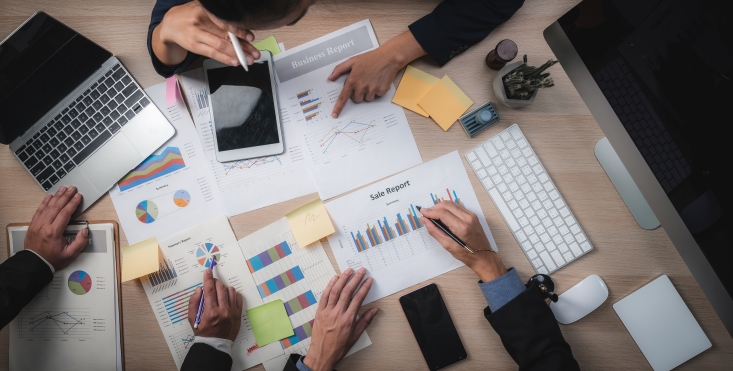 How to become a project coordinator
Now that you've considered the daily life of a project coordinator, you need to find your place in the industry. Follow these steps to give yourself the best chance of success.
1. Get qualified
Although you don't necessarily need a degree to work as a project coordinator, earning a relevant qualification will make your journey more straightforward. For many, this means completing a Bachelor's degree in Business Administration.
However, earning a qualification in Communications or Business Studies can also help you achieve success. These degrees ensure you learn the essential skills required to complete administrative tasks and navigate the corporate landscape.
Looking for a job? Trying to ace that interview? Subscribe to our Telegram channel for useful career tips, resources and events! 
2. Complete your training
You can take part in an internship to level up your professional development during your studies or after earning your qualification. You'll most likely work alongside experienced project coordinators or project managers to learn the core talents underpinning the sector.
Whether you're working in construction, healthcare or technology, these internships provide insightful training that prepares you for the future. Meanwhile, you might start your journey in an entry-level position, like an administrative assistant or sales associate.
3. Add certifications
Complete extra certifications to make yourself an increasingly attractive proposition to hiring managers in your ideal sector. Project coordinators often rely on industry-specific software, so getting certified in a specific tool can help you stand out.
For example, getting certified in Scrum, an internationally recognised project management framework, shows that you appreciate teamwork, accountability and iterative progress. Complete certifications that match your passions to land your dream job.
You can also pick up some tips on improving your project management skills – this will add value to your current role and your career progression.