Account managers play a crucial role in how businesses maintain their client relationships. By serving as the go-to representative between your employer and the client, you become a critical cornerstone that manages expectations, deals with problems and ensures everyone comes to a common ground.
Client satisfaction is important for your employer's revenue and performance. Therefore, you need to keep customers happy to ensure they continue to invest in your organisation's products and services.
Here, we break down a standard account manager job description to highlight the skills you need to perform at your best.
Looking to take on a new role? Need personalised guidance on your job hunt and upskilling efforts? Register for a complimentary session with WSG's career guidance team!
1. Communicating with clients to meet their needs
Considering the amount of work it takes for a business to gain reliable clients, keeping them long-term becomes one of the account manager's most important roles.
Your day-to-day responsibility involves being available to speak with clients whenever they need to get in touch about a problem or a new feature that helps them achieve their goals.
For example, if your employer offers software-as-a-service, the client may need troubleshooting help when they can't complete a task. Meanwhile, their team might require training to learn the ins and outs of the software.
Your job is to provide clients with the latest updates and deal with issues fast and effectively.  Of course, it is essential to set boundaries so that you can maintain a good work-life balance as an account manager.
One way you can achieve this is to establish communication hours and provide emergency contacts for instances when you are not available to address a problem.
2. Identifying and capitalising on industry trends
It doesn't matter what industry you work in; new trends are constantly shifting the marketplace.
When you remain up-to-date on the forces shaping your sector, you can provide clients with excellent advice that ensures they view your organisation as a cutting-edge operation. Otherwise, customers could turn their attention to rivals that offer superior services.
By continuously learning about the sector and analysing competitors to better support your clients, you ensure they stick with your employer for years to come.
Want to increase your chances of nailing the job interview? Learn effective job search strategies, enhance your personal brand, and more with Career GRIT. Register for our Virtual Seminars today!
3. Building trust and advocating for clients
As the saying goes: "trust takes years to build, but only seconds to break." Account managers, like relationship managers, must have outstanding interpersonal skills to foster positive client relationships, especially with executive-level stakeholders.
By working to exceed their expectations, you can establish a trusting atmosphere that ensures they don't leave for the competition.
This trust comes in handy should the client experience problems with your employer's product. If you've shown the client that you will solve any problem, they won't jump ship at the first sign of trouble.
By advocating for your clients at every turn, you can forge influential business relationships that generate long-term benefits.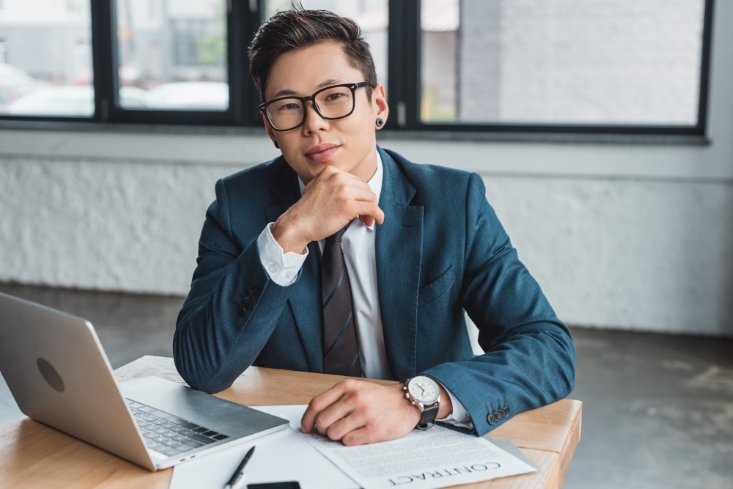 4. Researching customer behaviour to make improvements
Account managers must constantly reflect on how the client uses the product while researching which improvements will deliver an even better solution. This means acting in part like a business analyst.
By collecting and analysing data from numerous clients, ranging from internal metrics to direct feedback, it's possible to identify specific updates that enhance satisfaction.
With an in-depth understanding of the product and its shortcomings, you can communicate your research to relevant internal departments to suggest improvements. Although your recommendations won't always be possible, getting to know your client's problems and advocating for positive change keeps your customers happy.
Get bite-sized career tips and stay updated on the latest job listings and career events via our Telegram channel!
5. Sales negotiations and lead nurturing
Depending on the makeup of your team, account managers can also be responsible for sales negotiations with new and existing clients. For example, if your company has developed a new service, you must work to convince your current customers that it will enhance their business operations.
Throughout this process, you might have to handle sales negotiations and renewals to achieve an outcome that maintains the relationship for both parties.
Account managers should also reach out to prospective clients to highlight the advantages of your services and how it helps them achieve their business objectives.
And if you do close a deal, some employers may even offer commissions on top of your salary to recognise your hard work in bringing in business.
6. Producing reports for internal review
While you must remain focused on pleasing your clients, you must also keep the executive management in the loop about how each business relationship is helping to accomplish short and long-term goals.
This means producing detailed reports that explore business-critical information and showcase how your work has a beneficial impact.
With the success of an account manager measured by their ability to generate sales and revenue, these reports should capture how your work has delivered contract renewals and service upgrades.
Meanwhile, providing metrics that outline customer satisfaction also illustrates how your methods are helping your employer grow.
Do you have an interview for an account manager role? Glean our tips, including tough interview questions you should prepare for and how you can negotiate your salary.