Finding yourself questioning the difference between a curriculum vitae (CV) and a resume? Part and parcel of most job application processes include the submission of your current resume and/or a CV.
Complementary to each other, these formal documents are decision-makers in the competitive job market.
The benefits of a well-worded resume and CV are notable. Apart from standing out from a pool of job candidates, these application materials must be optimised for applicant tracking systems. Such tools help hirers automatically narrow down the most relevant resumes and CVs to streamline the vetting process.
Thereafter, hiring managers spend an average of six seconds on a resume or curriculum vitae before deciding on a jobseekers' eligibility, according to New York-based recruitment agency Ladders.
To make those few seconds count, you have to convince hiring managers that you possess the right skillset required to excel in their organisation.
Despite the simplicity of their objectives, many spend days, even months, working on these application documents, perfecting their draft for a dream job.
Before understanding what goes into writing a stellar resume and updating your CV, understanding the differences between the two is important.
CV vs Resume
CV and resumes share the common purpose of marketing jobseekers as desirable employees who will meet and exceed the expectations of potential employers.
However, these application documents are not interchangeable, as major differences exist between them. Understanding the key differences between a CV and a resume can help you structure and draft them.
The primary differences between CVs and resumes are:
Emphasis
Length
Information included, such as your educational history, career biography and professional qualifications
Get professional support in getting your CV or resume right for your job applications. Register to speak to our career coaches now!
What is a Curriculum Vitae?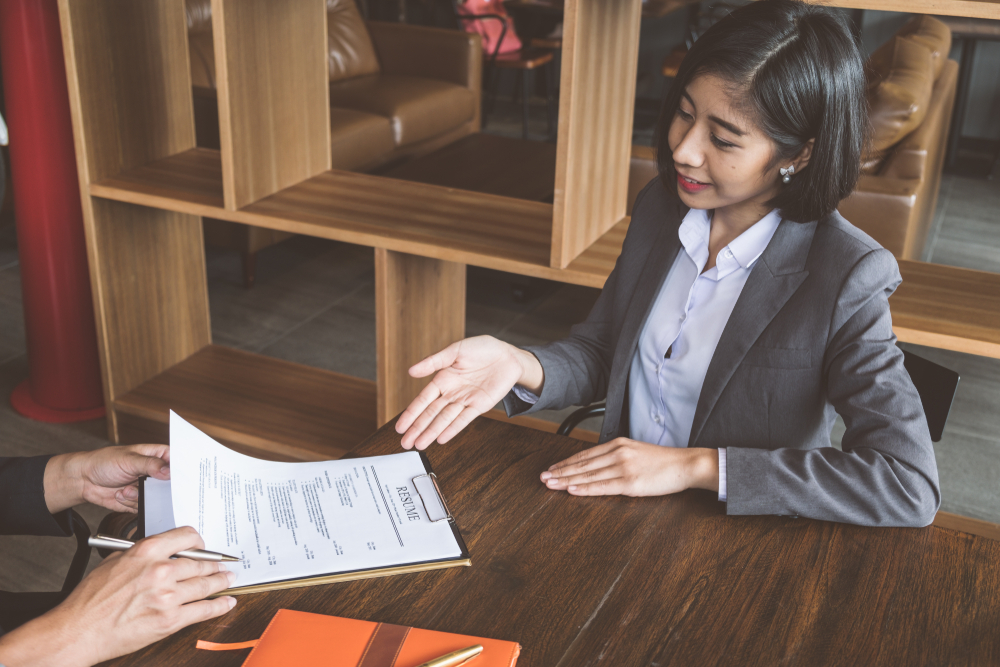 Commonly referred to as a CV, the curriculum vitae is a detailed overview of your academic and professional life. Ever-expanding, a well-polished CV is constantly updated as you amass experiences and accomplishments.
As with the plethora of CV samples available online, their length may differ depending on the experiences accrued.
How to write a CV?
On average, recruiters receive 250 CVs for a job position. With trained eyes, hiring managers quickly scour through them for specific information – thus, yours should be clear and concise.
Typically credential-based, the comprehensive, multi-page document should include information on your educational accomplishments, professional achievements and work performed in chronological order.
The best CV samples contain relevant and up-to-date information such as:
1. Personal information and contact details
Remember to include your full name, nationality, telephone number and email address. You may leave out your residential address for privacy reasons unless required.
76% of CVs with an unprofessional email address get overlooked, so make sure to include your contact details in your job applications. Avoid including redundant information such as religious beliefs and salary history.
2. Education certifications and other qualifications
Begin listing your education details, starting with your latest qualification, and state the institution and duration of your attendance with the month and year (i.e. Jan 2019 – Mar 2021).
3. Career history
A common misconception among jobseekers is that only paid stints make the cut as valid job experiences. This cannot be further from the truth. Internships, job shadowing, part-time jobs and other forms of employment opportunities can be listed.
This guide shows how fresh graduates or entry-level candidates can secure a job even without work experience.
When it comes to describing your work experience, follow these basic rules:
Arrange in chronological order, with the most current employment at the top and the time you worked in each company. Use the duration format applied in the education section.
Explain each job experience in bulleted lists for an easier read while providing detailed descriptions of your role.
Include both your responsibilities and accomplishments. Be sure to illustrate your experience in a way that highlights your skillsets, especially your soft skills like communication, people management and leadership.
4. Skillset
From language capabilities to IT literacy, showcase hard critical skills that demonstrate your depth of knowledge to your future interviewer. You may have a section to list them alongside your proficiency levels.
When it comes to your soft skills, it is best to describe them through examples within your career history. For example, instead of listing "multi-tasking" or "collaboration" as key skills, talk about the projects you worked on and your role in making those projects a success.
5. Other relevant experience, training and references
Scholarships, awards, memberships, relevant coursework and other miscellaneous qualifications can be fully recorded.
Get more resume or career tips like this from our Telegram community! Click to join and level up your job-hunting game.
What is a resume?
It is said that first impressions count — this is exceptionally so for resumes. In many cases, it is the first application document a recruiter evaluates, and a good one should convince them to read your curriculum vitae for additional information.
Think of a resume as an elevator pitch that will get you a profitable career. Short and concise, the document is a personalised representation of yourself for a specific role — though an extension of you, it should be tailored for the recipient.
Consider the resume as a concise overview of your CV.
How to write a resume?
A well-crafted resume should contain the same information as your CV, but be crafted strategically. Aimed at demonstrating competence, you have to actively pick out relevant information that showcases your strengths and abilities in the best light.
Compared to the static CV, your resume should be adapted and tailored to every position you apply for. The best way to accomplish this is to study the job requirements closely.
Consider these when drafting your resume:
1. Template
Unlike a CV that is written in chronological order, there are four resume templates that jobseekers can follow. These include:
Chronological resume format
Functional resume format
Combination resume format
Targeted resume format
Similar to the CV, each job description should be accompanied by bulleted lists of your professional experience, made relevant to the role you're applying for.
Depending on your preferred resume format, you can then find relevant sample resume examples as references when writing your own. Here are a few resume writing tips to guide you.
2. Length
A standard resume succinctly states career objectives, what you have to offer, and other relevant information. Keep your resumes to a one or two-page document as long resumes may hurt your job prospects.
3. Customisation
You should find ways to align your resume to the job description. The targeted resume template will perfectly complement this pivotal factor.
A targeted resume is customised to the job position and industry. This gives jobseekers the flexibility to highlight relevant qualifications and experiences that demonstrate they are the best fit for the job.
4. Digital Formats
A soft copy, for example, a PDF document of your resume, is typically the go-to when sending your job applications via the internet. Alternatively, consider other ways to create an online resume, such as through a resume website.
A resume builder app can also help you put together a job-winning document.
A complete list of primary differences: CV vs resume
We outline the distinct difference between a CV and a resume below based on the relevant sections, emphasis and the length of each document:
CV
Resume
List of sections

Personal details & contact information
Educational background & additional qualifications
Complete work history
Skillsets

Personal details & contact information
Relevant educational background
Relevant work experience
Relevant accomplishments
Relevant skills

Emphasis
Credential-based, an in-depth document providing a comprehensive overview of academic background and professional experience
Targeted to the job description, highlighting relevant academic and career achievements in each job listing
Length
Multi-page document
Maximum two-page document
Show your personality
Ultimately, despite the myriad of CV and resume tips and samples available online, it is crucial to add personality and indicate that you are in it for the long haul.
You also want to ensure that your CV and resume are free of grammar errors. This proofreading checklist offers an in-depth guide on what content errors to look out for.
Make your achievements as concrete as possible so that they remain tangible to the hiring managers. Working on our professional story through your CV and resume will take you far.
Update your current resume and CV with our career resources today and enhance your job search!