Most employees would have pondered on the idea of running their own business at some point in their own career journey. Whether it's just another lofty dream or a viable ambition to pursue, the point is this: Having your own company means having the freedom to carve out your own career success. 
However, before you seriously consider leaving your job and jumping on the entrepreneurship train, a good question to ask yourself is, what is the entrepreneurial life really like? 
The Boss: First impressions
With his jovial demeanour and youthful looks, it'd be easy to assume the person on the laptop screen was a tertiary student over our video call on Skype. 
Till he started to introduce himself.
"Hi, I'm Faeez, chief marketing officer and co-founder of Studio Five."
Raden Muhammad Faeez, 34, is the co-founder of Studio Five, a home-grown media company that provides a wide spectrum of media-related services including photography, videography, graphic design, web design and printing service just to name a few. 
The company comprises eight entities: Studio Five Corp, Studio Five Weddings, Print House, Studio Five Academy, Studio Five Pixels, Studio Five Spaces, Studio Five Tech, and Studio Five TV.  
Interested in applying for a job in an interesting new industry? Explore the MyCareersFuture job portal now!
Helming a company with eight entities at a relatively young age immediately raised some questions in our heads. Did he have a strong backer? Did he come from a well-to-do family? 
Workipedia by MyCareersFuture speaks to the boss of Studio Five, a homegrown company hiring on the MyCareersFuture portal, to bring you the insights.
Before Studio Five
Can you share with us what were you working as before starting up Studio Five?
I was previously working as a door-to-door salesman. I sold security locks for windows. It was great in the beginning, and I did well. I was always the top salesperson every month. 
What was your working life like then? 
I truly enjoyed my work, and I had the freedom to set my own income. However, things took a turn when the owner of the company decided to cut the commission that they were paying me because they felt that they were paying too much to a 17-year-old.
Founding Studio Five
What made you decide to establish Studio Five? 
I discovered my interest and passion in videography and photography while still working as a salesman. So, I started to learn and improve my skill sets. I also began to slowly take on a few photo and video assignments.
Soon, I began toying with the idea of pursuing my passion full-time. Right after NS, I decided to set up a company offering videography services, but the business didn't last long. That was when I decided to partner up with my elder brother to establish Studio Five in 2013.
We chose the name Studio Five because of the five main services that the company provides namely videography, photography, graphic design, web design and printing.
What were the main challenges you faced on the road to setting up Studio Five? 
In the first year, everything was great for us. However, we weren't doing well in the second year. We were in bad financial shape. From earning five-digit sales per month, our numbers shrank to four-digit sales per month. Our main issue was getting the right talents to come on board. 
Workipedia by MyCareersFuture tip for Employers: Still can't find the right talent? MyCareersFuture now recommends more talents to you for your consideration. Browse your list of Suggested Talents and invite them to apply for your roles directly. View talents now!
Soon, we were in the red. Studio Five's cash flow was so bad my brother and I took no salary for two and a half years.
I still remember the time when I wanted to make my way home from Woodlands Checkpoint to Yishun, but I didn't have enough stored value in my EZ-Link card to take the public transport. I couldn't top up the value of my card as I only had $3.56 in my bank account. 
So, I called my wife to ask if she could do a bank transfer of $10 to me. But my wife replied that she only had around $6 plus in her bank account. She added that if she transferred me the $6, she would not have enough to buy a meal for herself. 
I had no choice but to ask her to just transfer to me what she had. So, with my $3.56 and her $6 plus, I managed to top up $10 to my EZ-Link card.
How did you feel when you were facing all these challenges and how did you overcome them?
Despite the difficulties that we faced to keep Studio Five afloat, I've never thought about giving up. I will always turn up at the office with a smile on my face. I still felt blessed that we were still able to pay our employees.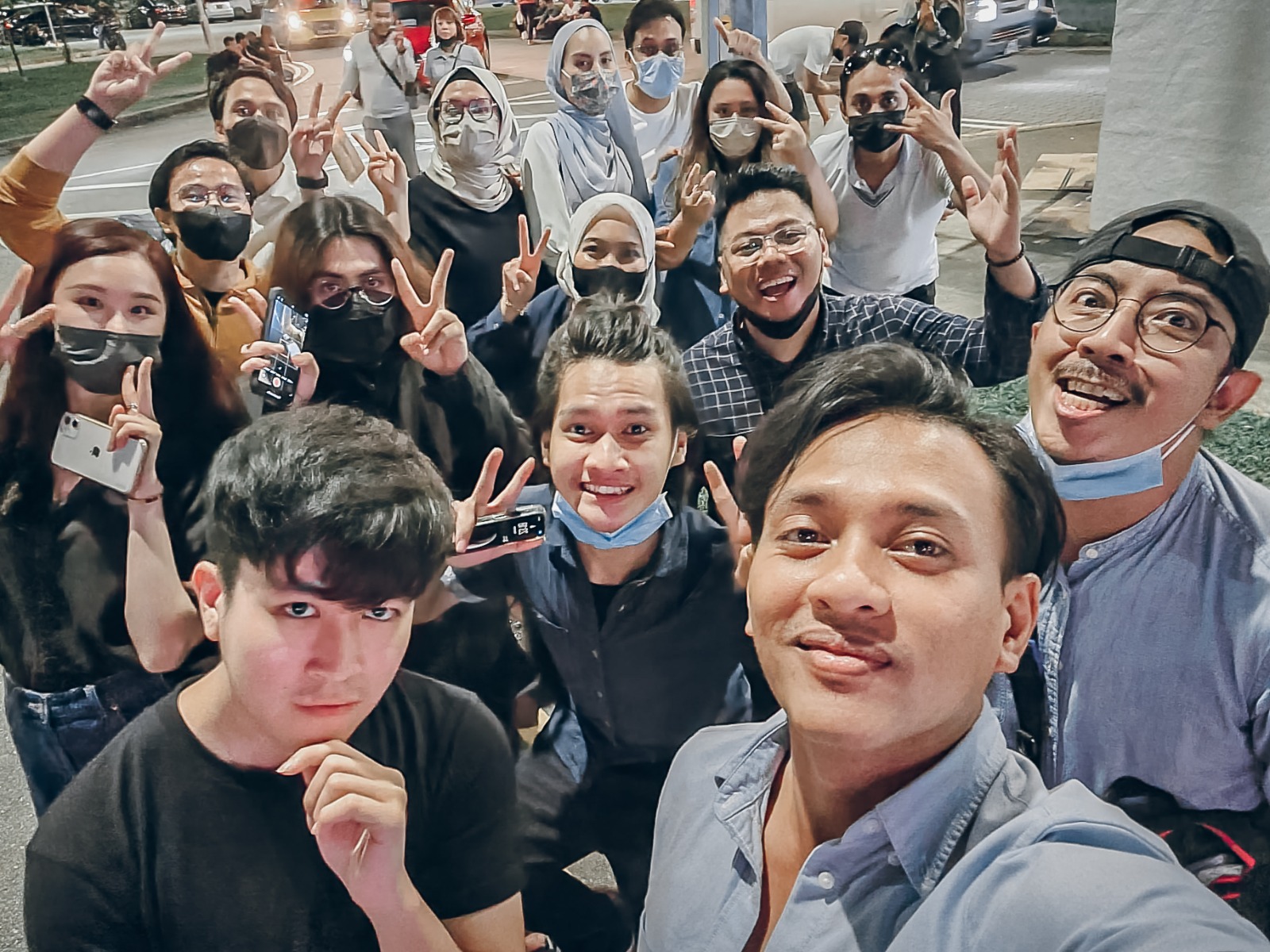 Through sheer perseverance and armed with a positive mindset we set out to hire the right talent that fits our company culture. After some time, we managed to stabilise Studio Five's financial situation.
Read More: Business Heroes: CARRO's Boss on Pursuing his Passion and Talent He's Looking Out For
Leading Studio Five
What are the short and long-term goals of Studio Five?
This year, we've set a revenue target of $2 million and in the next five years, we aim to grow our headcount to 50 employees. We're also working to have our own office building. 
For the long term, we strive to become a public-listed company and hit a revenue of $10 million.
What are the three words that describe your business philosophy? 
The first is perseverance. Never give up no matter how tough the situation is. The second is passion. This is the fuel to achieving success. The last one is non-toxic. I have a zero-tolerance policy on anyone who creates politics in the workplace.
How many employees does Studio Five have right now and what are some of the key roles that Studio Five is hiring for?
Currently, we have a total of 25 employees in Singapore and in the Malaysia office. Key roles that we're hiring, for now, would be creative video editor, videographer, photographer, film director, producer and business executives.  
Interested in applying for a new industry? Explore the MyCareersFuture job portal now!
What is the work culture like at Studio Five?
We take a no-tolerance stance towards negative office politics and toxicity at the workplace, so we have an open communication culture at Studio Five. Everyone in the company is encouraged to voice out any unhappiness or grievances they have at work.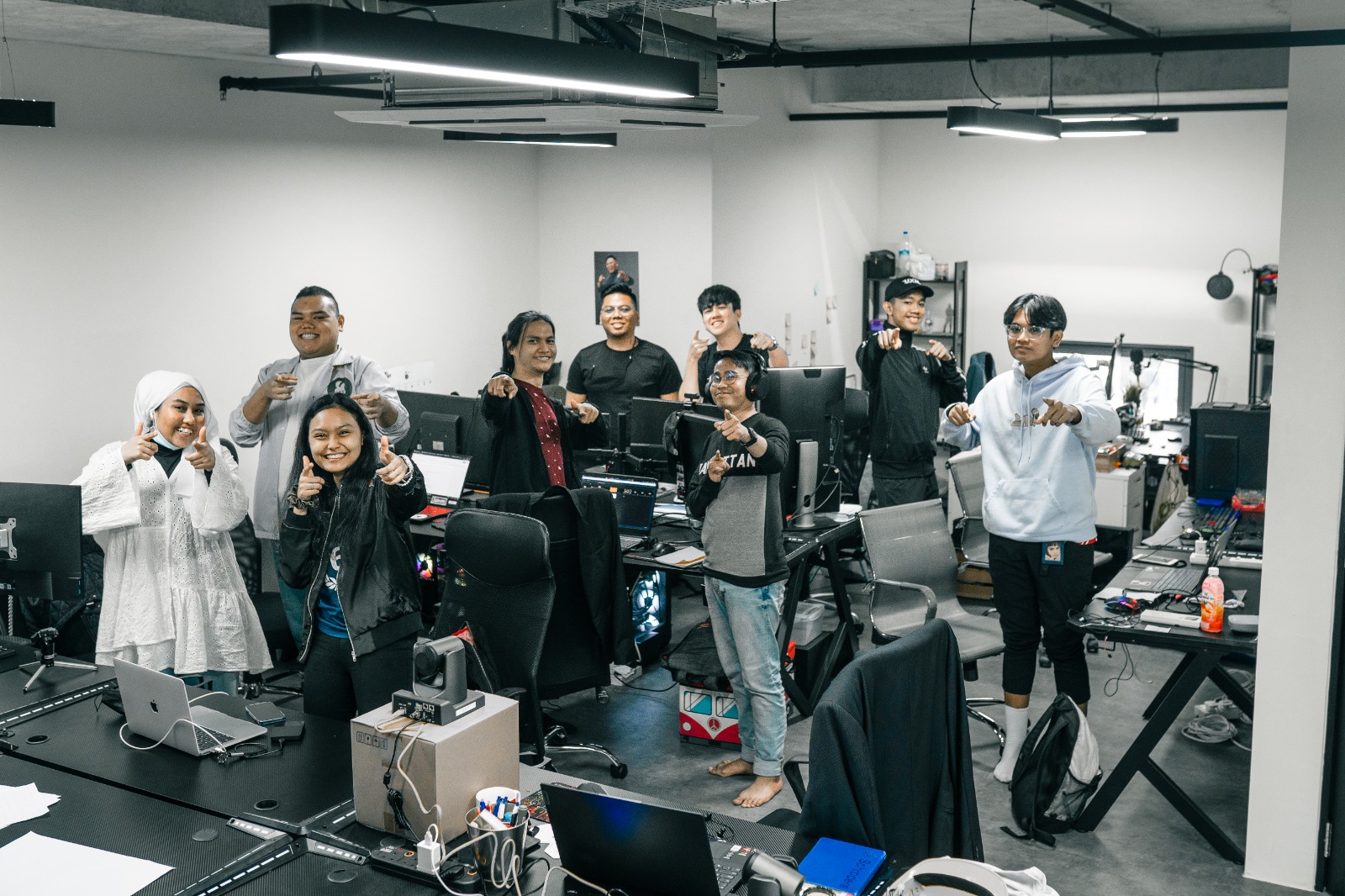 It doesn't matter if you're a team leader or an intern. If you have something that you want to speak up about, you can do it. We have that culture because we want to grow with each other. 
Read More: Job Perks: 4 Companies that Take Caring for Employees to a Whole New Level
What is your advice for anyone who is interested in pursuing a career in media production?
I believe that the media production industry is booming right now. Every business must revolve around the media. The horizon is huge. You can go where you want to be. So, for those who are interested in pursuing a career in media production, I would say just go for it. Always seek upskilling opportunities to remain relevant in the ever-evolving media industry.