In today's society, upskilling has become a necessity.
Singaporeans are also increasingly convinced about the need to upskill to stay relevant.
The 2020 UOB Asean Consumer Sentiment Study showed that across the board, over 85% of all the participants between 18-65 years old, agreed on the importance of reskilling and upskilling to stay relevant.
This trend is the most prominent among Singaporean workers between the ages of 40-65 years old.
If you, like so many others in the report, are keen to develop your skills, here is what you can brush up on.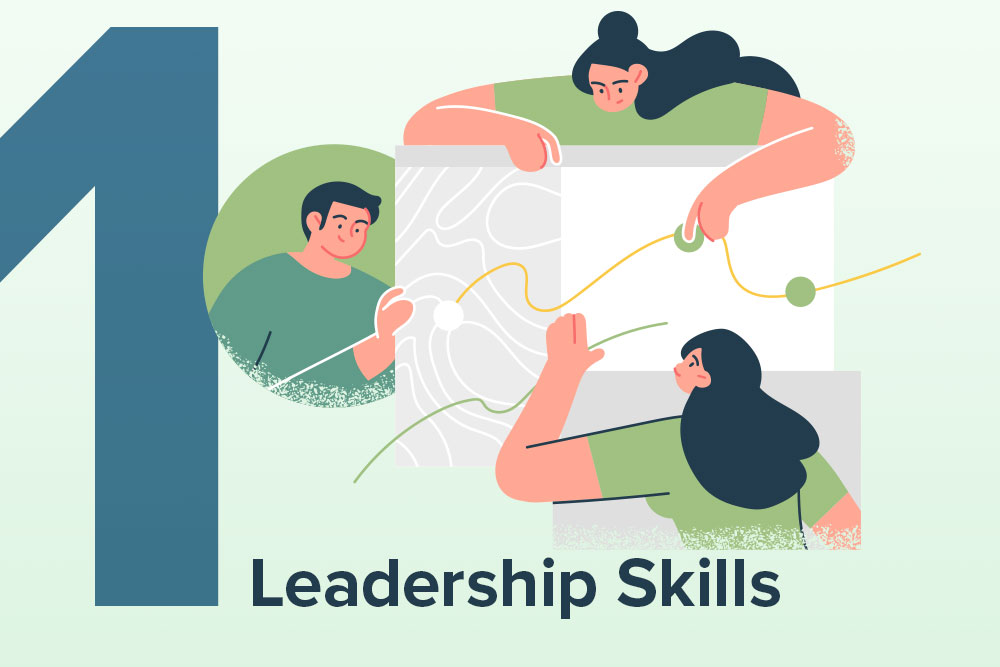 In the future, organisations need individuals who can lead effectively. The World Economic Forum's The Future of Jobs 2020 Report counts leadership skills as one of the top 10 skills of 2025.
The same skill was also identified by consulting company PWC as highly sought after "even as technological innovation changes the way work gets done."
Besides having an added skill set, developing your leadership skills can potentially help you secure a promotion.
Talk to a professional career coach and find out how to develop the right skills for your next job. Register to learn more! 
A survey by recruitment agency Robert Half revealed that the top reason for denying an employee a promotion, was because the staff "lacked leadership potential".
This was followed by other reasons such as a lack of experience and inadequate soft skills.
The good news is that leadership skills can be developed over time.
For instance, Ms Feon Ang, LinkedIn's vice-president for talent and learning solutions in the Asia Pacific suggests that taking on new work projects, getting a mentor, and attending courses to hone their skills.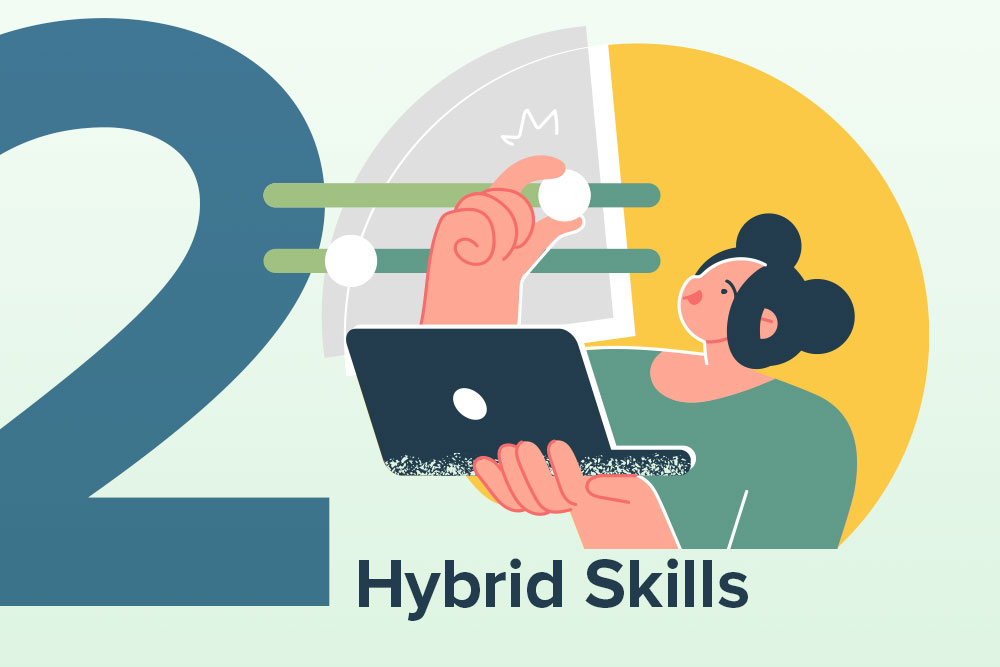 Gone are the days where specialists are in favour. These days, employers are more likely to hire someone with "diverse skills and a knack for handling the unexpected" notes an article by The Economist.
This is where hybrid skills come in. Edx, an American online course provider defines hybrid skills as "skill sets from widely different, traditionally unrelated fields."
An example is technical recruiters who are equipped with strong interpersonal skills and data mining skills, to find potential candidates from databases.
This development is influenced by two key factors — the rapid pace of technological advancement and COVID-19. Given that technology changes at breakneck speed, it invariably causes specialist skills to become outdated.
Today, what matters to employers is the ability to quickly pick up new skills, rather than having deep expertise in a specific field.
Similarly, the pandemic has made it necessary for the workforce to learn new skills as companies leverage technology, to keep their businesses afloat.
Have a job but want to level up? Explore career events and resources designed to help you develop your skills and expand your knowledge with Career GRIT. Check it out now!
The same trend can be seen in Singapore. Seven in 10 employers surveyed by NTUC Learning Hub preferred to hire workers with diverse skillsets.
More specifically, employers needed employees to have effective communication, teamwork, and data analysis skills to meet the demands of hybrid roles.
To ensure that we remain competitive, Burning Glass, a job market analysis company suggests that we can become hybrid talents by arming ourselves with digital design skills and management skills.
Both of these skills are highly sought after for IT positions. Besides that, we also need to be technologically savvy and master data analytics.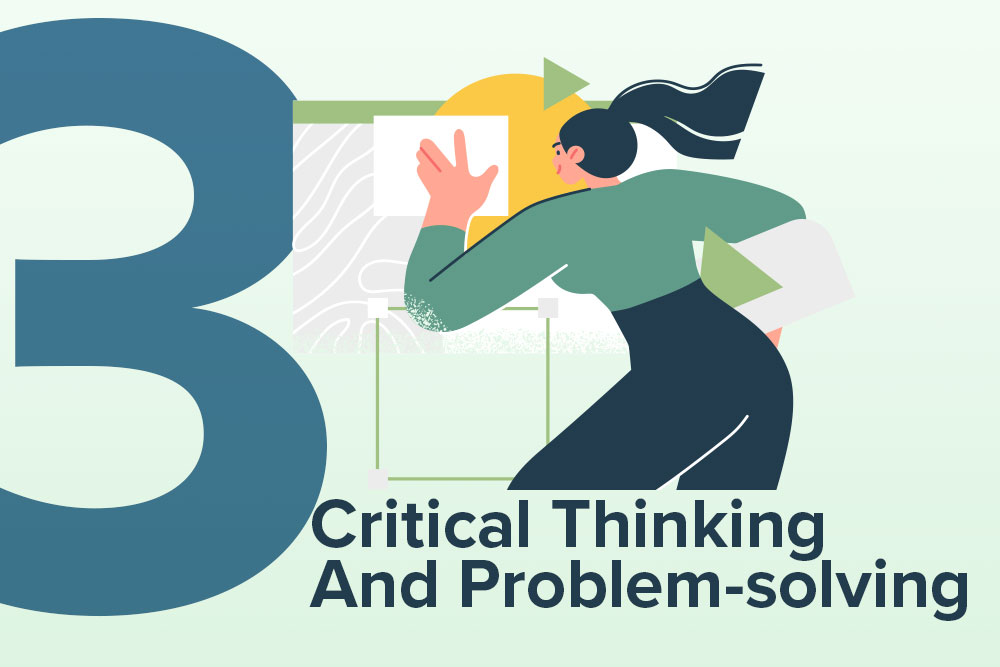 Since its first report in 2016, the World Economic Forum has noted that employers have consistently seen critical thinking and problem-solving as increasingly important skills.
According to Mr Ian Koh, Senior Consultant at global recruitment consultancy Robert Walters, this is because critical thinking is a transferable and valuable skill for all employees.
"The job market and economy are moving so fast — if you don't adapt and grow, you could be obsolete in months, in some cases, so it's important to think on your feet and be able to come up with your own solutions, regardless of the [management] level you're at," he explains.
In Singapore, our government has also drawn the same conclusions when our Ministry of Education has identified critical thinking, as one of the 21st-century competencies needed to cope with the challenges of globalisation and technological advancements.
Read Also: Staying Relevant at Work: How and Why Upskilling is Important
To improve critical thinking and problem-solving skills, Singapore Management University encourages individuals to avoid making assumptions and avoid logical fallacies.
Beyond that, you also need to think systematically and consider all aspects of a problem, when you develop a solution.
If you need more resources to build this skill, try listening to podcasts and watching videos of this topic on platforms such as LinkedIn Learning or Coursera.
As the saying goes, 'it is better late than never'. If you have not started developing your skills, now is the time to start learning.
Career strategist, Mr Adrian Choo, shared in his interview with TODAY that employees and jobseekers face plenty of external threats in the labour market.
"The biggest worry is that because of the global nature of talent mobility, someone else cheaper or better can come in to do our job… There's always going to be someone cheaper, better, or faster than you. So that's why all we can do is to continue sharpening the saw," he said.